Can you imagine Signal without light? We certainly can't! That's why we have joined forces for the third time with ELI Beamlines, a research centre focused on laser technologies, to celebrate the International Day of Light. The artwork Omnia by Czech visual artist Jan Hladil will light up Kampa Park. It will shine on 16 and 17 May, from 8 p.m. to midnight.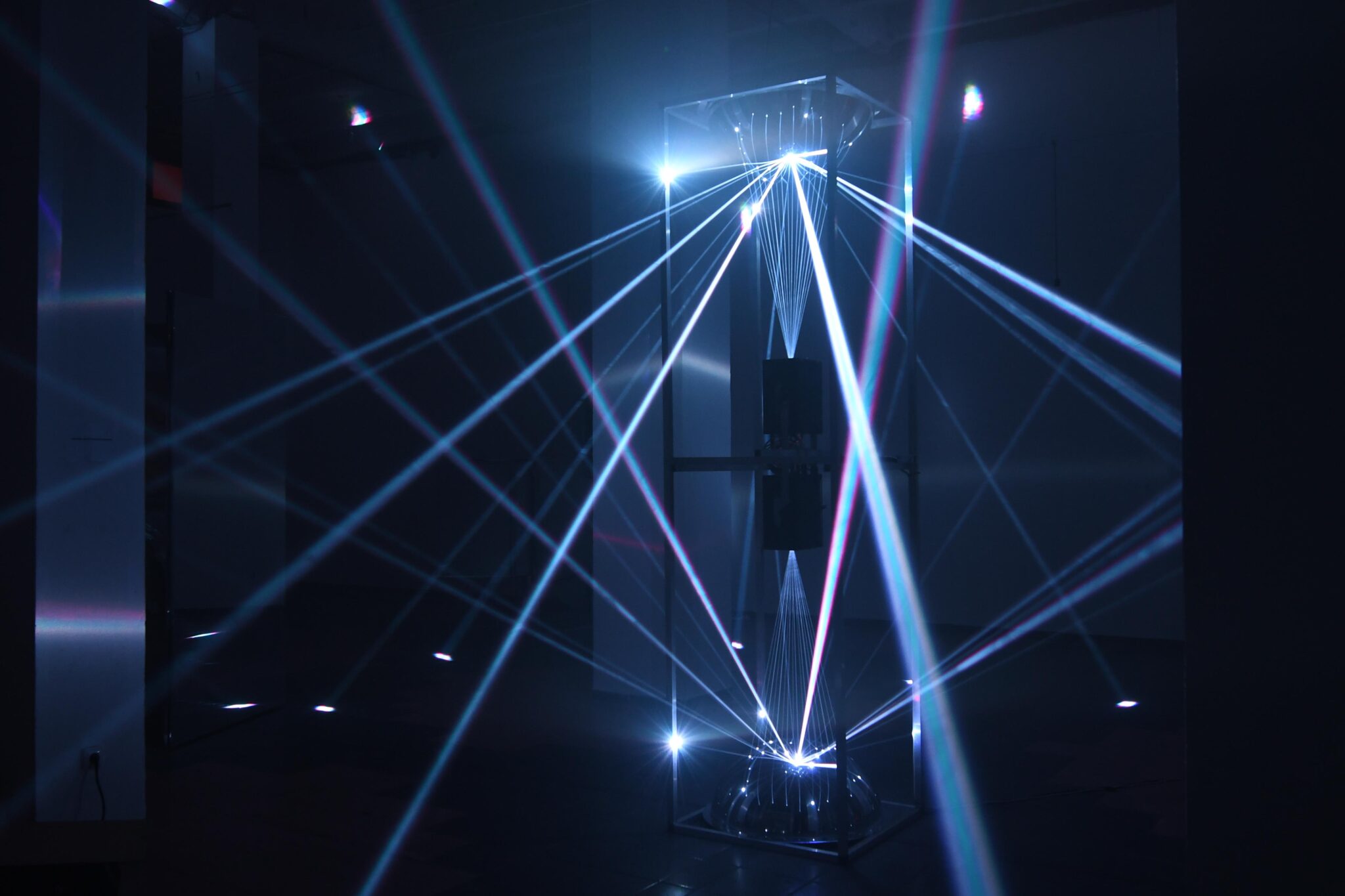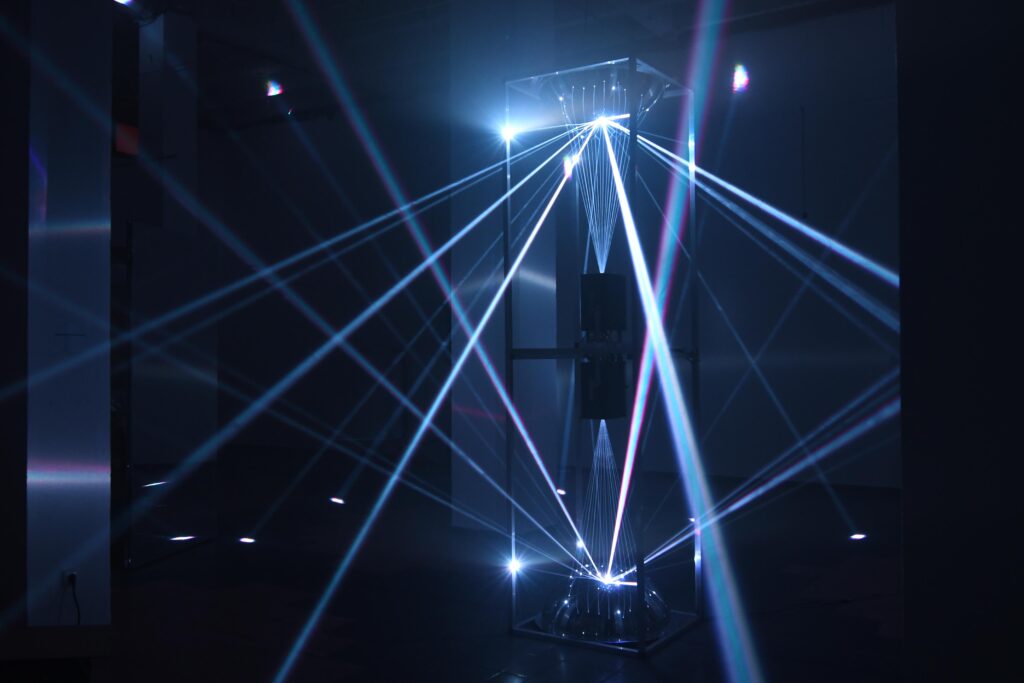 This laser installation will commemorate the 63 years that have passed since 16 May 1960, when American physicist and engineer Theodore Maiman successfully launched the world's first laser. Through Omnia, a unique fusion of nature, science and modern technology, we want to highlight the important role of light and lasers in art. 
Laser beams will literally play a symphony of light in the treetops. The project reveals part of our long-term thematic vision of so-called Ecosystems, which we will present to visitors at the 11th Signal Festival from 12 to 15 October 2023. It marks the beginning of a three-year conceptual cycle dedicated to themes such as machine vision, big data and gaming.
About Jan Hladil
You may know the Czech visual artist Jan Hladil from the Signal Festival, where he presented the installations RESONATOR and QUADD. He studied graphic design and then supermedia at the Academy of Fine Arts in Prague. He works as a VJ and creates video installations. In addition, he collaborates with Laterna magika ensemble of the National Theatre. In his work, he focuses on the interpretation of social, cultural and physical processes, which he translates into an artistic way of knowing through specific visual representations. He has presented his audiovisual works at the National Gallery, DOX Centre for Contemporary Art, Prague City Gallery, Chemistry Gallery and Zdeněk Sklenář Gallery. 
About ELI Beamlines 
ELI Beamlines is a European research centre where an international team of scientists operates some of the most intense laser systems in the world. Thanks to them, it offers users from all over the world unique tools to enable pioneering research not only in physics and materials science, but also in biomedicine and laboratory astrophysics. ELI is a centre focused on fundamental physics research and became available for user experiments in 2018. 
As part of the celebration of the International Day of Light, ELI has also prepared an open day with a rich, light-inspired programme. Come and visit its headquarters in Dolní Břežany on 20 May 2023 between 3 p.m. and 7 p.m., for more information and registration click here.