The Signal Festival is relentlessly approaching. In addition to the main programme on 4 routes, we have prepared a rich accompanying programme for you, which also includes an audiovisual performance V Evek K T R O S K O P. As part of a four-day programme from 14 to 17 October, always from 20:00 to 21:30 at the Archa Theater you can look forward to a unique combination of live music, a piano controlled by a robotic hand, programmed mobile objects, physical improvisation and laser beams.
This artistic experiment is conceived as a mutual dialogue between the creators of musical and visual projects, which creates new and unexpected messages. Top artists of the jazz and dance electronic scene will be confronted by the performance of programmed and robotic objects. The common element of the programme will be the kinetic mirror object Reflexion. Does that sound familiar? You are not wrong, it is the work of art created by architects Adam Cigler and Petr Vacek, which we presented to you in the gardens of the St. Agnes Monastery as part of the Signal Festival 2019.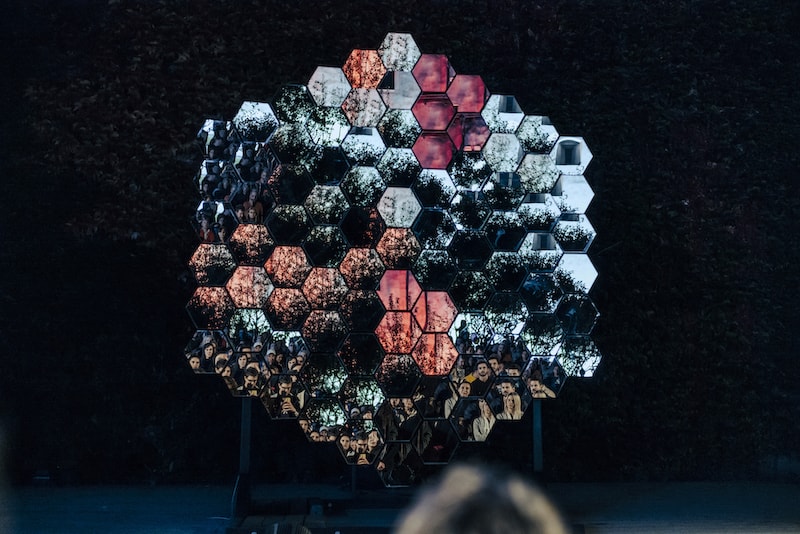 During the festival evenings you will be able to experience Reflexion in a whole new light. Directed by audiovisual artist David Vrbík, choreographer, dancer and performer Tomáš Krivošík, composer and pianist Beata Hlavenková, artist Soňa Koutová, audiovisual artist Ondřej Skala (JTNB), audiovisual performer Stanislav Abrahám and Leoš Hort (HRTL) and others will introduce themselves.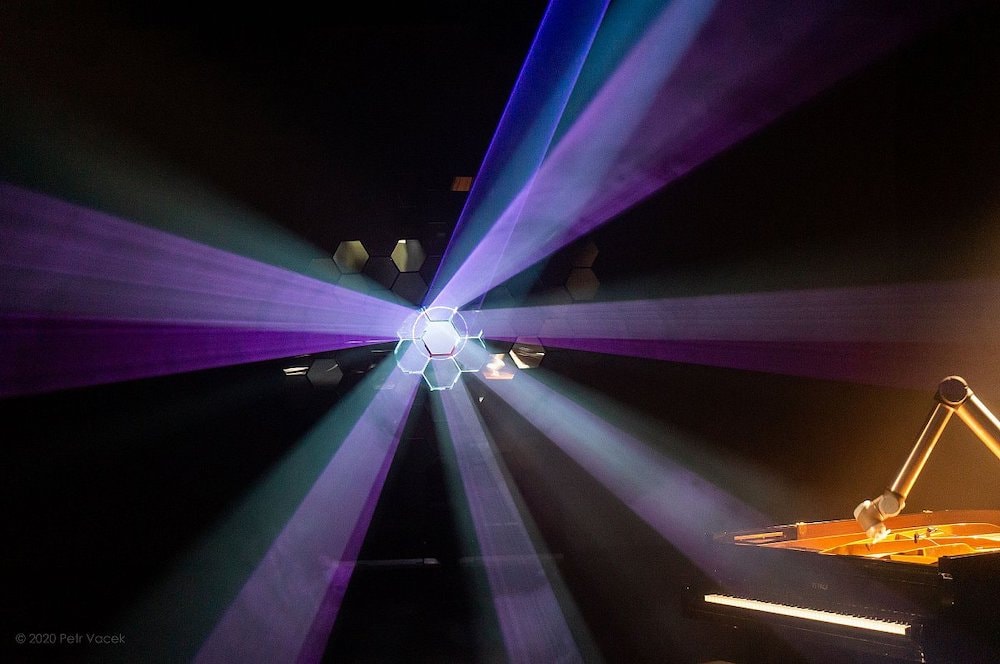 Tickets for the performance at the Archa Theater are available here. The standard price is 290 CZK, a student ticket costs 190 CZK, the holders of the festival Signal Pass pay 220 CZK. Do not hesitate with the purchase, the capacity of the performance is limited.
Signal Festival, together with the PrusaLab creative workshop and the Archa Theater, are behind the realization.