Can't wait for the festival? How about shortening your time with our brand new programme? We present the first permanent project of the Signal Festival – Signal AR! Explore augmented reality artworks this weekend.
How Signal AR works
Download the app for your smartphone or tablet on App Store or Google Play. Set off to Karlin, Prague and look for Signal Markers using the map. Every marker has a QR code. It is simple. Download the Signal AR application. Log in to the application via email and check if your phone supports Signal AR. On the map, check Signal AR and head to Karlín. Then find the Signal marker on the spot, scan it through the application and then just enjoy the view of the selected work of art through your phone. The virtual route works every day from 8:00 to 19:00. Altogether you can discover six virtual installations like that. But be careful – Signal AR works only in the daytime.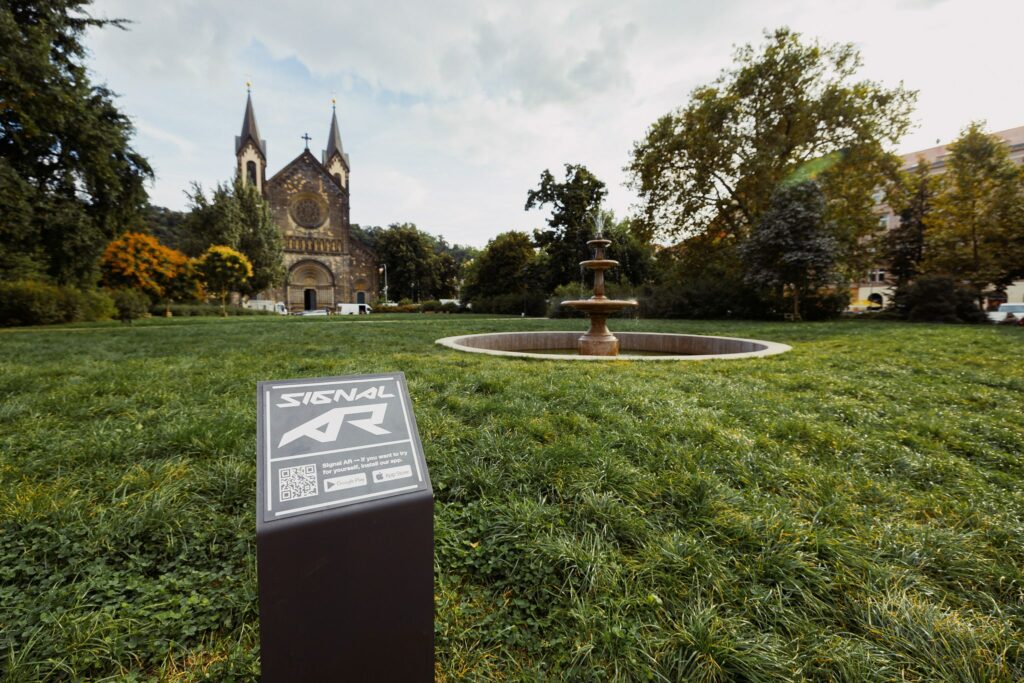 What exactly is extended reality?
Extended or augmented reality is a new creative medium which is used abroad by the Tate Gallery, Apple or the renowned Danish-Icelandish artist Olafur Eliasson, for example. We are the first in the Czech Republic to present art in augmented reality in such a scale. It took us one year to develop the app. We had a great team. Signal AR could be created also thanks to the work of the Brainz Immersive creative studio, bicepsdigital and the stunning artists and designers whose works we introduce.
What installations can you enjoy and who's behind them?
Every installation is unique and completely different. The virtual artwork Horizon Forbidden West near Negrelli Viaduct accompanies the release of one of the most awaited games of PlayStation 4 and PlayStation5 next year. The next installation was created by visual artist Jan Hladil in collaboration with composer Michal Šupák. The audiovisual artwork FIGURA VARIUS at the Kooperativa Headquarters deals with an abstract spatial and geometrical composition generated in real time using a unique software tool for creating professional visual content.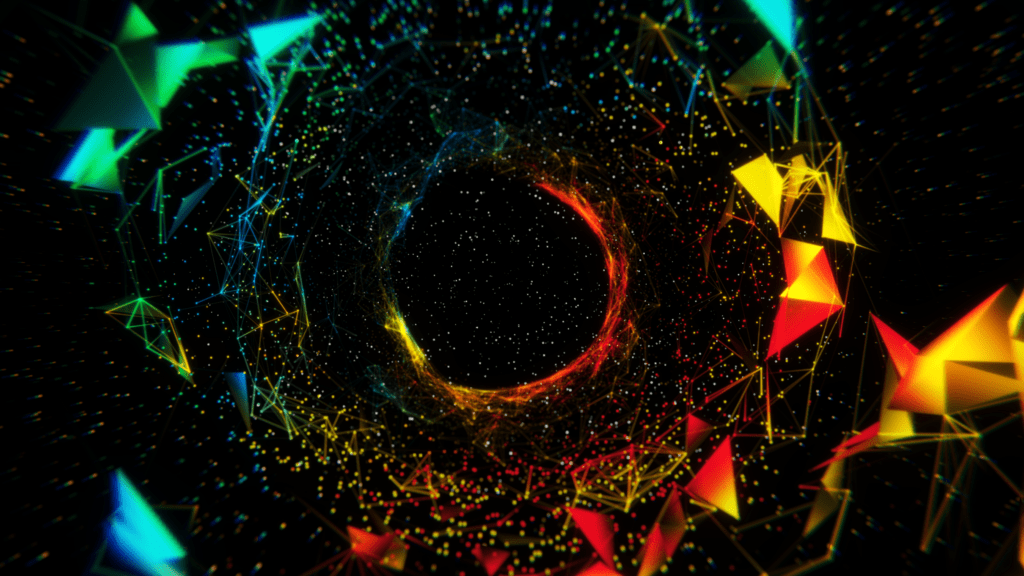 Jan Kaláb emerged more than twenty years ago as one of the first Czech writers in the streets of Prague. He expressed himself through graffiti and then through 3D graffiti statues located in the capital and other cities. Now he's returning to the public space, this time to Lyčkovo náměstí. His work Mechanical Galaxy explores the possibilities of street art in extended reality, which is not limited by property protection nor gravity. 
Longiy is a visual designer. His artworks and style dress in bright colours, which sometimes clash with a hard line or a black and white plane. He's currently collaborating mainly with the Brainz Immersive studio on projects in virtual and augmented reality. The app will show his artwork called The Visitors located at Karlin Square (Karlínské náměstí).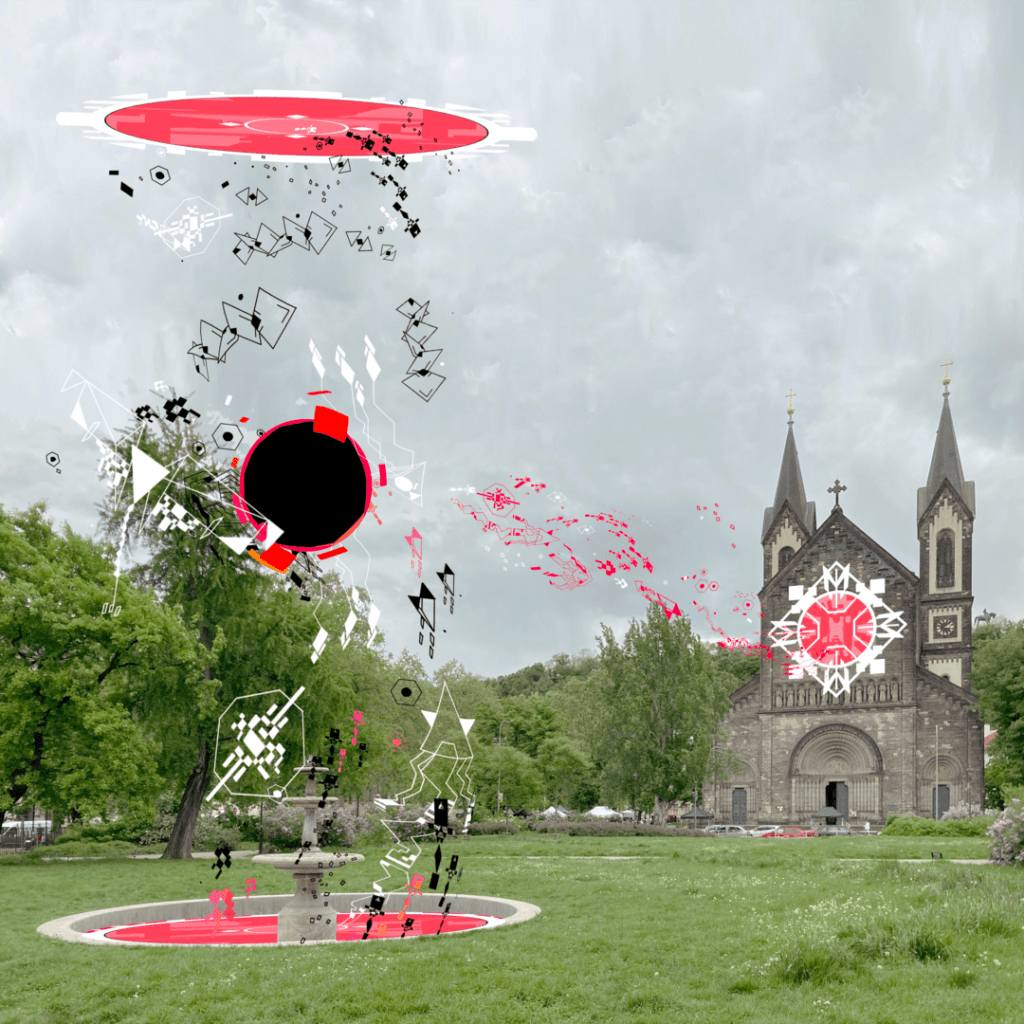 Daniel Kupr alias AOKU creates futuristic visual concepts inspired by Japanese anime, cartoons from the 90's, rave subculture, graffiti typography and sci-fi aesthetics. Visitors to the virtual exhibition will find his installations on two locations near River City Karlín and Corso Court.