We are finding that fewer and fewer things are happening as planned. 
In 2020, we wanted to open up a discussion in the public space through art about the state of our planet, about our behaviour towards our shared environment, about whether the constant pursuit of higher profits also leads us to a happier life. We wanted to draw attention to the current local and global environmental situation and open up a discussion about the necessary changes and solutions needed. 
It is easier to draw attention to problems without trying to come up with solutions. At the same time, we realize that none of us can bring clear and quick solutions. We have therefore reached out to major creative artists to open our minds through their work and try to encourage us all to start thinking creatively about our future and finding our collective plan B, as the planet has started to make it quite clear that our current way of life is not quite sustainable in the long term. 
Festival and artist proposes, life disposes. 
The world around us has been far more creative than we could have imagined, and through tiny intracellular aliens, has not only thwarted our festival plans, but has significantly altered the way our society functions overall. It's remarkable how a tiny organism can so far-reachingly affect an entire society and draw all the attention to itself. Many of us have lost loved ones, some have lost their livelihoods, others have been thrown into social isolation and loneliness by the pandemic. All of this takes a toll on our mental health. At the same time, the last few months have shown us many positive things. 
We have proved that we can selflessly help and sacrifice for others in difficult situations, improvising in problematic situations and finding new creative solutions. At home, we sewed our own masks, found new ways to present art to the public, and learned new technologies that taught us new ways to communicate. We realized how important science is to us in these situations and how important the opportunity for daily education is to our children. Many of us have rediscovered the beauty of nature trips (now we just need to learn to be respectful to nature). 
Dealing with the pandemic situation may have pointed us in the direction of how to deal with other challenging situations and what the important unchanging values should be. Let's take care of ourselves, let's take care of our friendships and our families, let's take care of our society, let's take care of our culture and, most importantly, let's take care of our landscape. In a healthier environment and psychological well-being, our physical health will flourish. At the same time, let us listen to the experts and support science and education. The development of technology is unstoppable, let us not be controlled by it, but let us learn (and teach) how to use it and exploit it properly for a meaningful and sustainable development of the world.
Throughout the pandemic, we look forward to the world returning to normal. 
But what is normal? Is it the same behaviour of societies that has brought us to our current situation? Things cannot be as they were before, nor will a return to normality be possible. We are at a turning point and what was true two years ago is often no longer possible today. The situation is often opaque, and it is difficult to find a pinch of stability, something to fall back on, something to rely on. 
Even Signal Festival will not return to normal. Plan B didn't work out, the festival practically did not take place in 2020. But we are not losing hope, even though, like the rest of society and the art world, we are living in uncertainty, trying to find new possibilities, learning new techniques and technologies. We are looking for ways to present art to the general public, sharing not only an immersive visual experience but also, together with the artists, the values that are important to us.
Signal in 2021 & Plan C
So for the year 2021, Signal Festival is coming up with its Plan C, which for us symbolizes the gradual overcoming of the pandemic situation and gaining experience that helps us in the recovery of the whole planet. Throughout 2021, we are presenting a programme that was already looking for new ways before the pandemic, and that should inspire its audience to look for new ways too, not only in their approach to their environment. 
In the spring, we explored long-term change on our planet through the Earth Day installation Room of Change by Italian studio Accurat. As part of this year's biggest supermoon, it was possible to see a projection by audiovisual artist and environmental activist Joanie Lemercier, where the viewers were not sure whether they were watching a beautiful magical full moon or an arid planet Earth.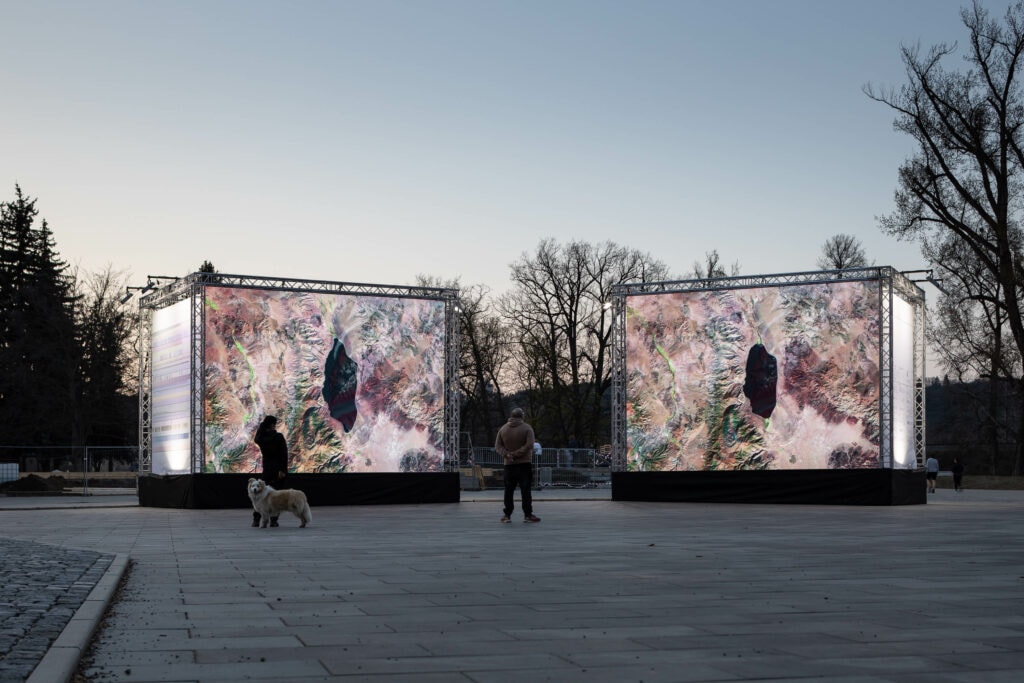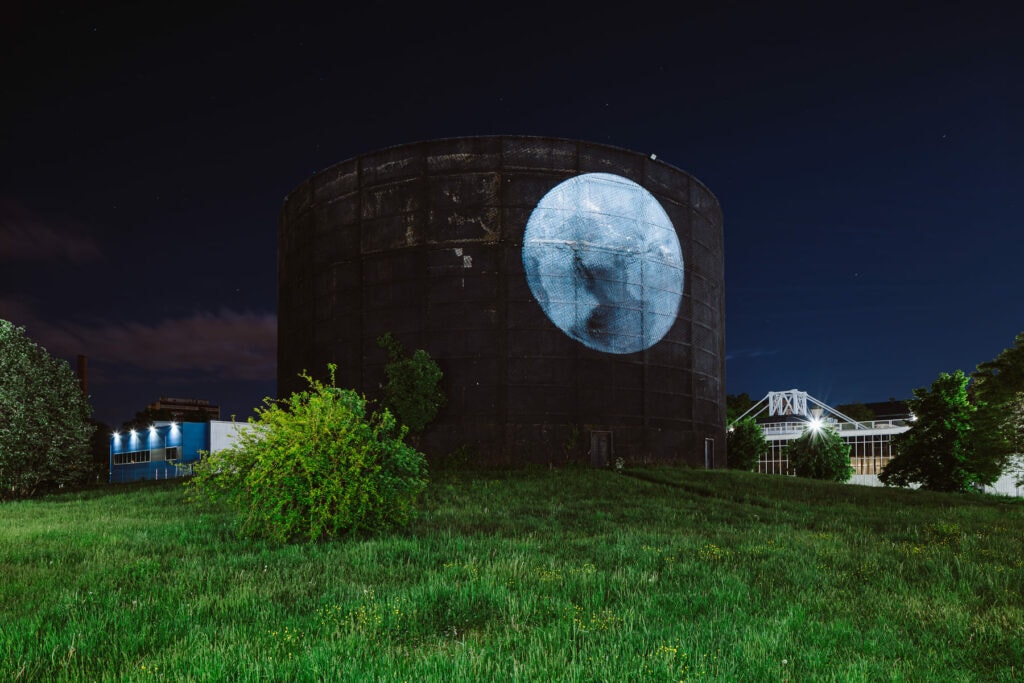 At the end of September, Signal Festival will present the zero edition of a new project that explores the possibilities of using contemporary technologies such as augmented reality to present art in public space. 
Signal Festival – Plan C will culminate in an October festival from 14th to 17th October 2021 during which leading Czech artists (Milena Dopitová, Jiří Černický, Vrtiška & Žák), complemented by talents of Czech audiovisual art (Kateřina Blahutová, Time-Based Media studio, artist groups of Daniel Červenka, Oliver Torr, Marek Šilpoch or Pavel Karafiát) and supported by foreign artists of international renown (Onionlab, Weltraumgrafik, Quiet Ensemble), will touch upon themes arising from both the current environmental and pandemic situation. 
We need a new plan for the planet, Plan C
The individual installations will highlight both the direct local issue of the bark beetle infested Czech forests or the impact of strip mining on the landscape of North Bohemia, which is more than topical thanks to the current expansion of the Turów mine. The artists will also address more global themes such as the long-term conflict between the development of human technology and its impact on the environment, the influence of the media on our perception of current global issues, the impact of permafrost thawing on the possible release of other life-threatening viruses, or simply the fact that the current situation, while bringing us into uncertainty, has become a symbol for change. 
However, we should not fear uncertainty or change because it is a creative principle and our driving force, important for moving forward and learning from the mistakes of those who have gone before. Still, the viewer will also see installations where they will be able to breathe, relax and forget for a moment all the woes of the world around them and let themselves be carried away by a powerful visual experience.
Although Signal Festival 2021 with its Plan C often touches on challenging topics in complicated times and tries to find solutions through the creative expression of the artists, which it does not always find, its main goal is to bring quality art and the joy of a shared artistic experience to the public space. The visitor should not leave the Signal Festival psychologically destroyed by the weight of the current times, but positively influenced and encouraged to be creative. 
Even though the current situation often makes this very difficult, we will not give up on a positive approach and finding ways to communicate art to the public even in complicated times, and we believe that society will continue to find ways to quality art. For art and culture in general are the most precious commodities that humanity has sustained over the centuries and that bind our society together, connect us to the past, educate us and ennoble our spirit. So let us continue to care for them together.
Follow our social networks, join the event, and most importantly, come to Signal Festival 2021 Plan C!