4 days. 7 unique locations. Exclusive artworks from light design, visual, digital, and conceptual art, and artificial intelligence. This is the Gallery Zone, an exclusive part of the Signal Festival accessible to you with the Signal Plus and Signal VIP tickets.
Where will the Gallery Zone take you?
Church of The Holy Saviour
Michal Rataj, Jan Trojan, and their collaborators have captured in their sound installation the unique imprints of ecosystems disappearing under the relentless onslaught of technological noise. The installation will be complemented by a light object by scenographer Dragan Stojcevski.
Campus Hybernská
Studio 3dsense has created an interactive exhibition designed primarily for children's festival visitors, inspired by the rainbow's characteristic color gradient. It encourages young visitors to create their own space-time games, starting at 2 p.m. every day. This installation is supported by Christie Digital.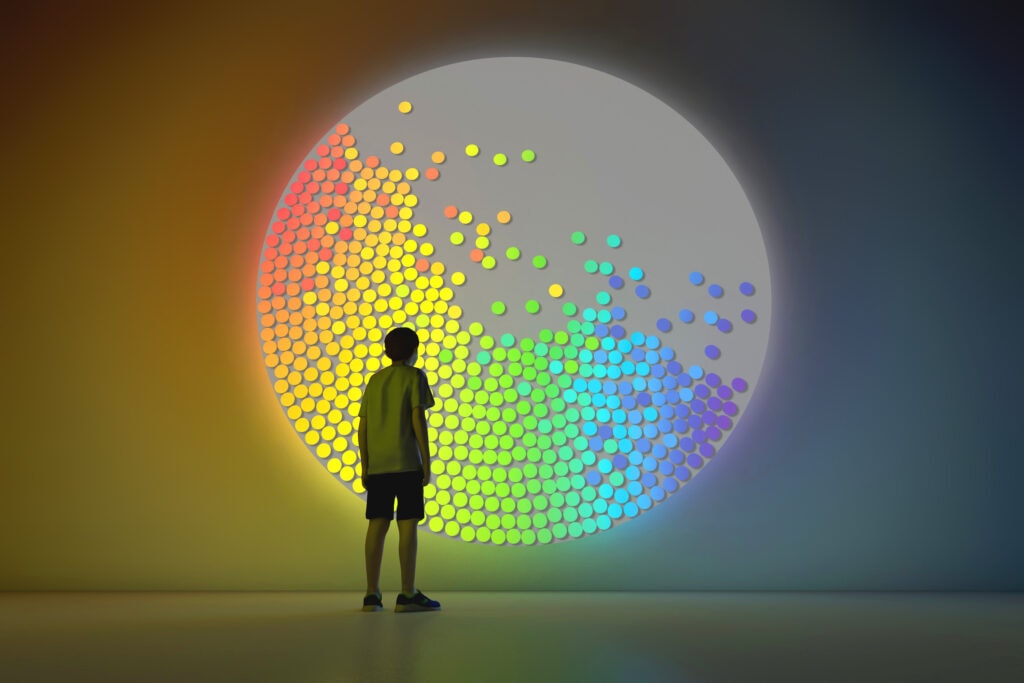 The Museum of the City of Prague
Before the museum officially opens to the public, you can visit it as part of the Signal Festival thanks to the Laterna magika project celebrating 60 years of its existence, which maps the technological and ideological milestones of scenography and movement creation.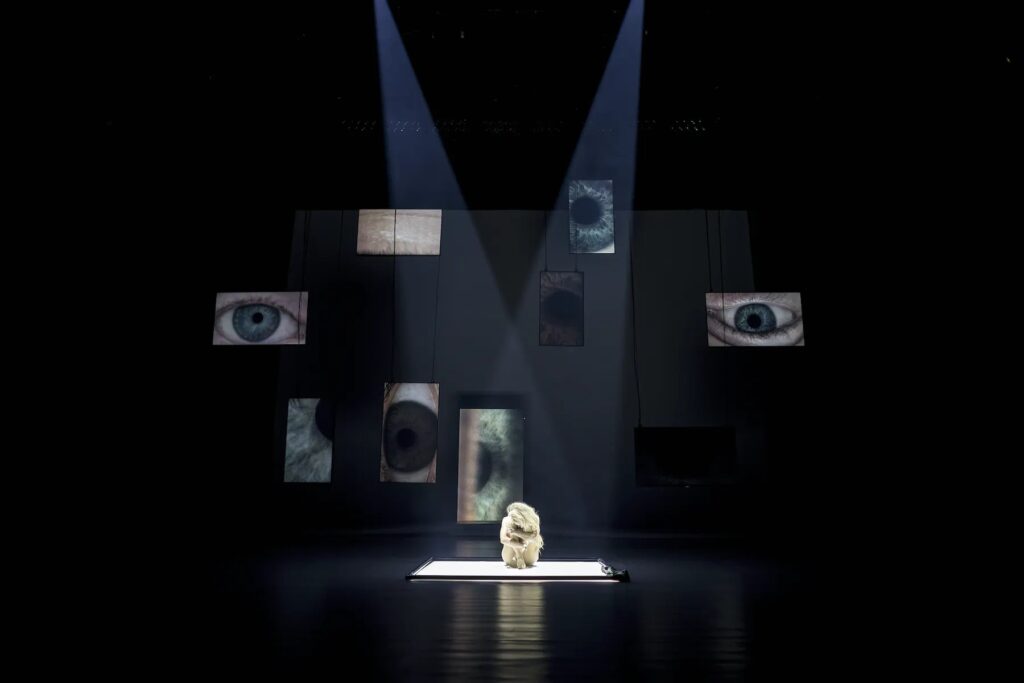 Holešovice Market Hall – Hall 13
Spanish audiovisual studio Playmodes is behind the biggest installation of this year's edition. Horizon is an immersive installation that plays with the limits of our perception of space. It opens up a magical world of light, sound, and perspective to expand the seemingly self-evident reality.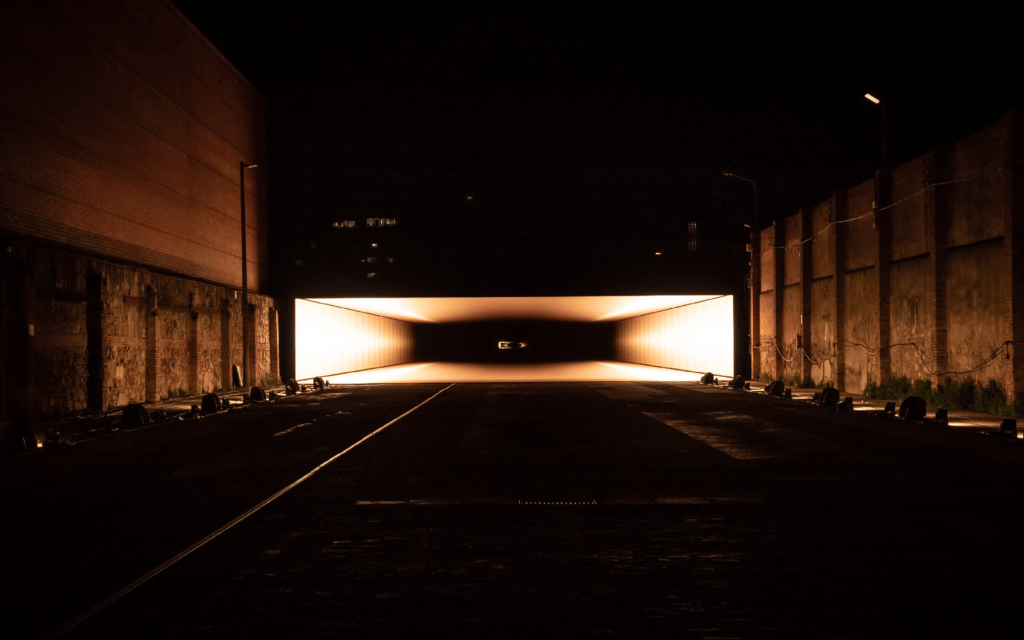 Lyčkovo Square
Rafael Lozano-Hemmer created Thermal Drift, an interactive installation visualizing body heat using a thermal camera and particle system. The playful work paints portraits of the viewers using their own body temperature.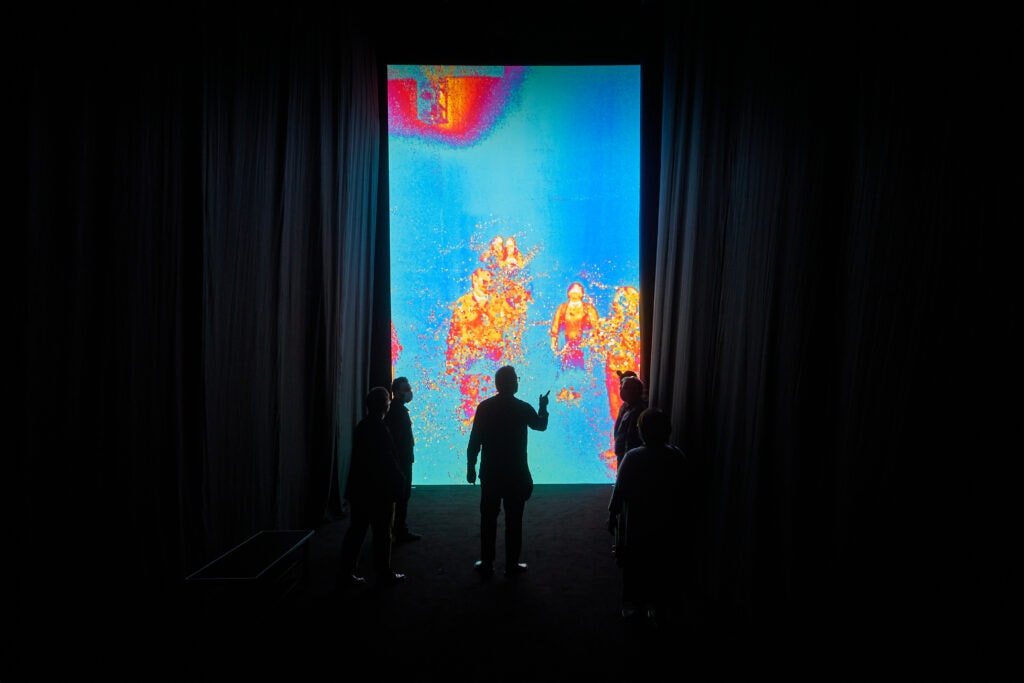 Invalidovna
Creative coder Ksawera Kirklewski's interactive light installation FLUX 2023 is constructed from 800 meters of double-sided LED strips, a high-frequency infrared camera, and a sound system. With the help of these, he poses a question to the audience about the boundaries of virtual and physical reality.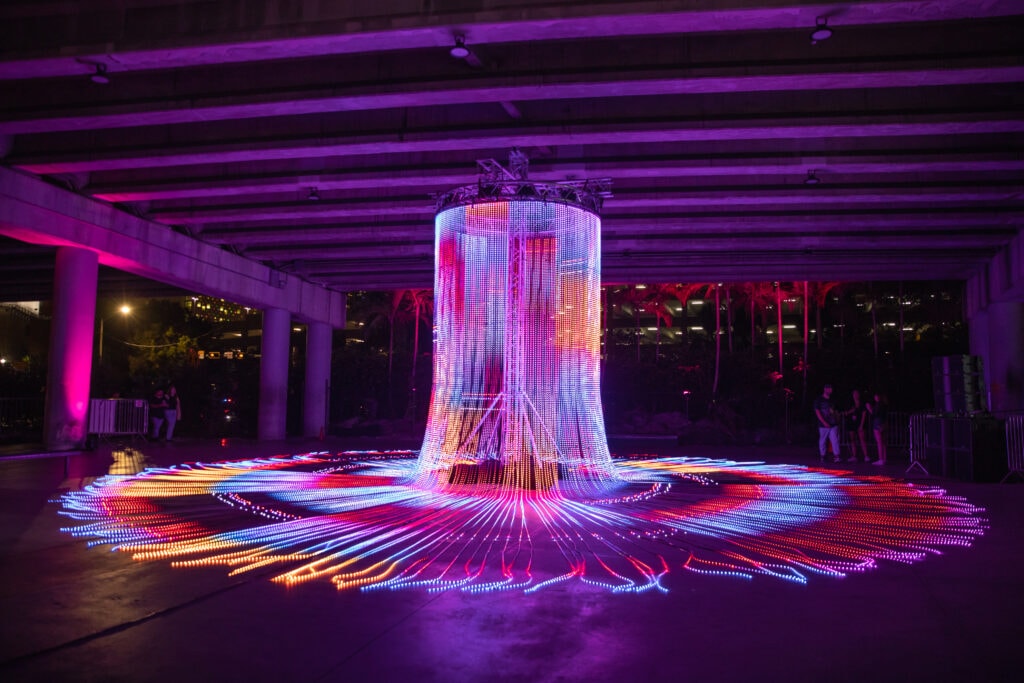 Kunsthalle Prague
Lunchmeat, a creative studio and collective of independent artists, will present The Grief of Misfit Cathedrals, an audiovisual work that uses 3D scans to capture abandoned industrial complexes that have long since lost their original purpose.