The installation of The Room of Change by the Italian studio Accurat is still on display in the premises of the Prague Exhibition Grounds. You only have time until this Wednesday (April 28), everyday from 12:00 to 24:00, so don't hesitate. It's worth visiting even during the day, just see for yourself.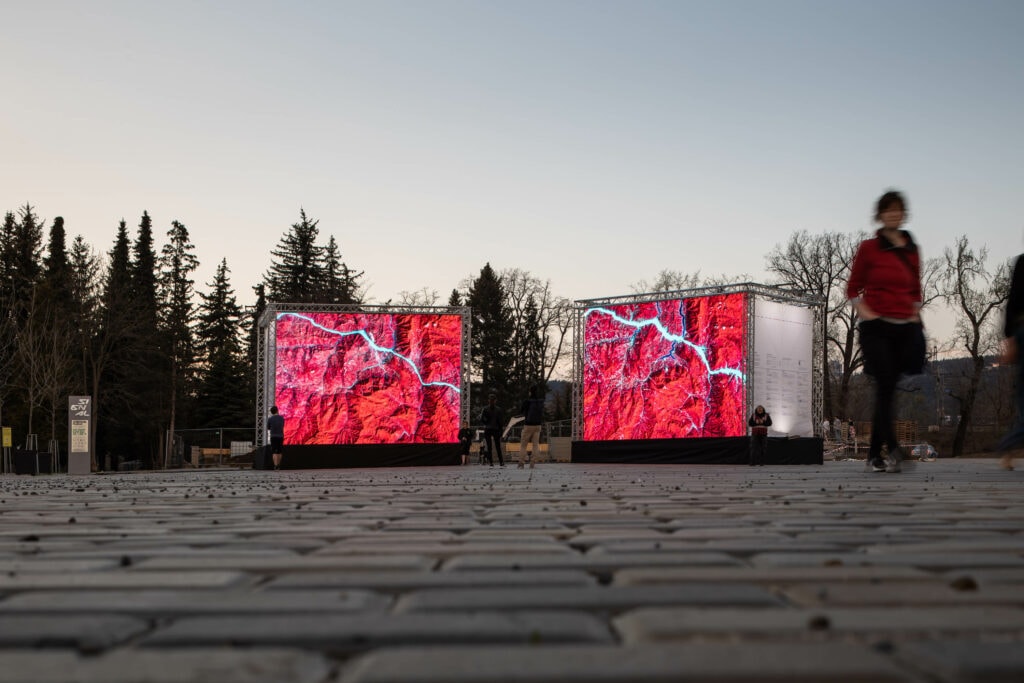 This work monitors the changes on the planet Earth. You can see images from NASA satellites on LED panels of giant dimensions. Ideal in combination with a sunny walk through Prague's Stromovka, don't you think?
The installation was created with the kind support of the Italian Cultural Institute in Prague. This is the first work of art of the Signal Festival 2021 and others will follow, stay tuned!
So don't forget – only until Wednesday, April 28, from 12:00 to 24:00 on the Brussels Road in the Exhibition Grounds.