As you probably know, Signal's activities do not only revolve around the festival in October. This time we are honored to have joined forces with the German Embassy in Prague, whose seat we have lit up with yellow and blue, exactly one year after the Russian attack on Ukraine.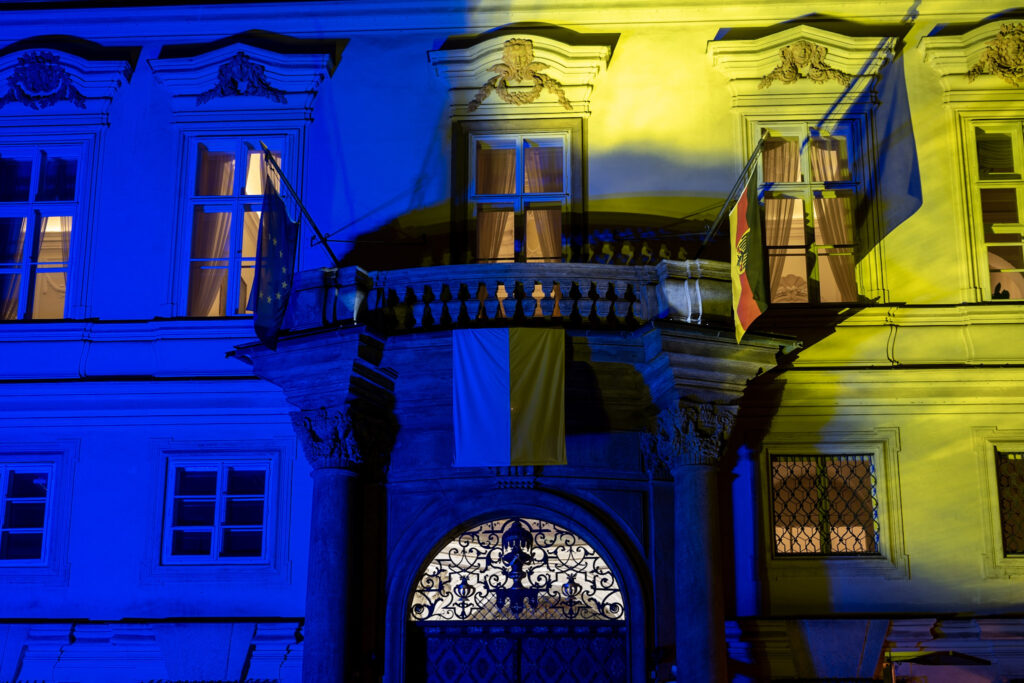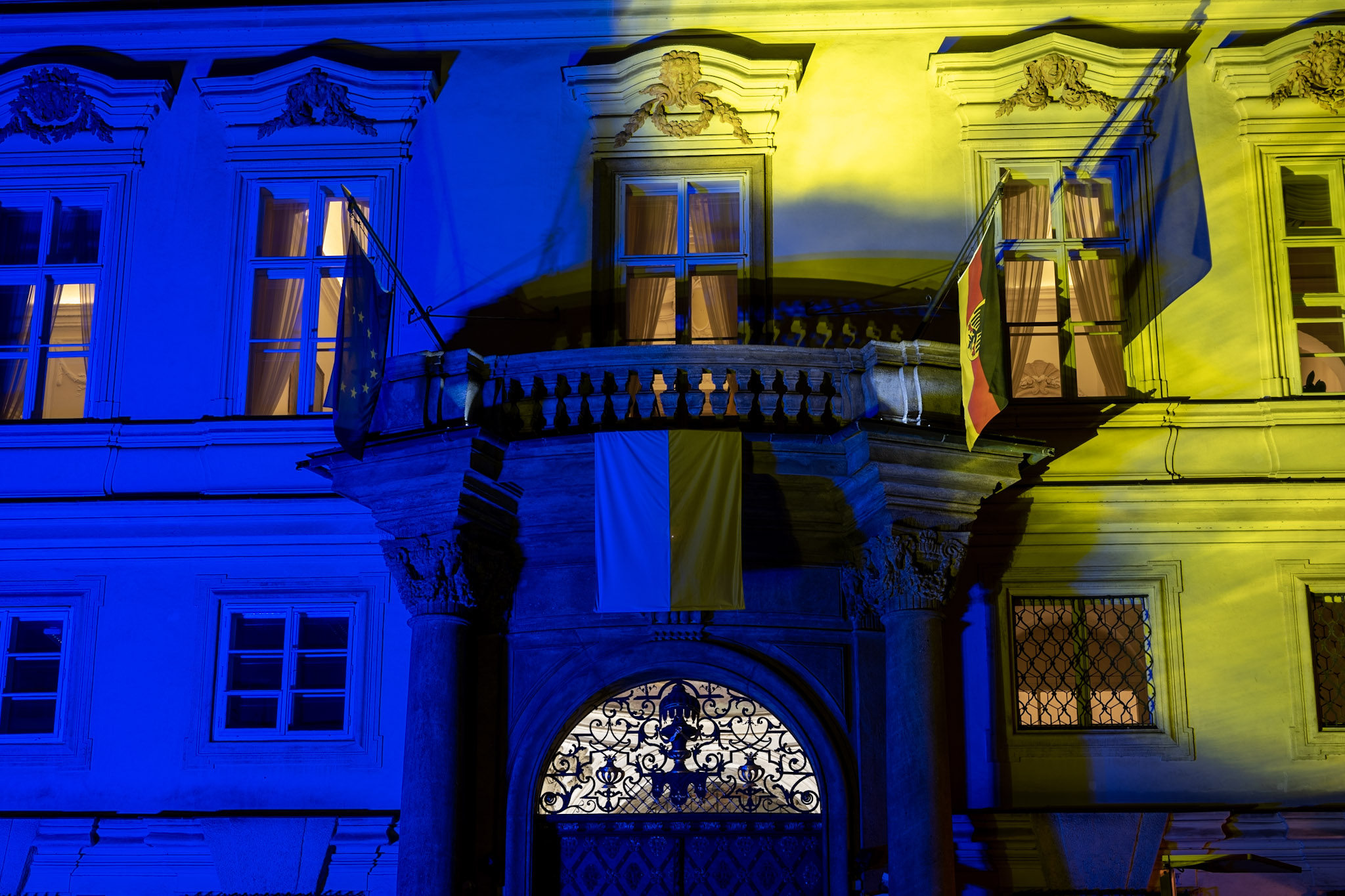 With this symbolic gesture, we want to jointly highlight the importance of values such as freedom, democracy and human rights, while honouring the will and bravery of the Ukrainian people. The work is also an expression of the support, whether political, financial, humanitarian or military, which the Federal Republic of Germany will continue to provide for as long as Ukraine needs it. At the same time, the Embassy would like to thank all Czechs for their help in a difficult time. Whether in the form of hosting large numbers of refugees, military or political activities. 
You still have a chance to see the result of our cooperation and symbolically support Ukraine. The Embassy's seat, the historic Lobkowicz Palace in Prague's Lesser Town, will continue to shine in Ukrainian national colours today from dusk till dawn.