Did you know that a supermoon will be visible in the sky tonight? And not there. From 9:30 pm to midnight, the installation View from the Moon by Joanie Lemercier will be shining on the Strahov ventilation tower. Don't hesitate, you can only see this visually captivating work of art tonight!
It wouldn't be us if we didn't think of something extra for such a magical astronomical phenomenon as the supermoon. In the last two days, you may have noticed mysterious projections on the facades of some Prague buildings, which will be completed tonight from 9.30 pm to midnight with a supermoon on the Strahov ventilation tower. All this is part of the View from the Moon installation by French artist Joanie Lemercier, which can only be seen tonight.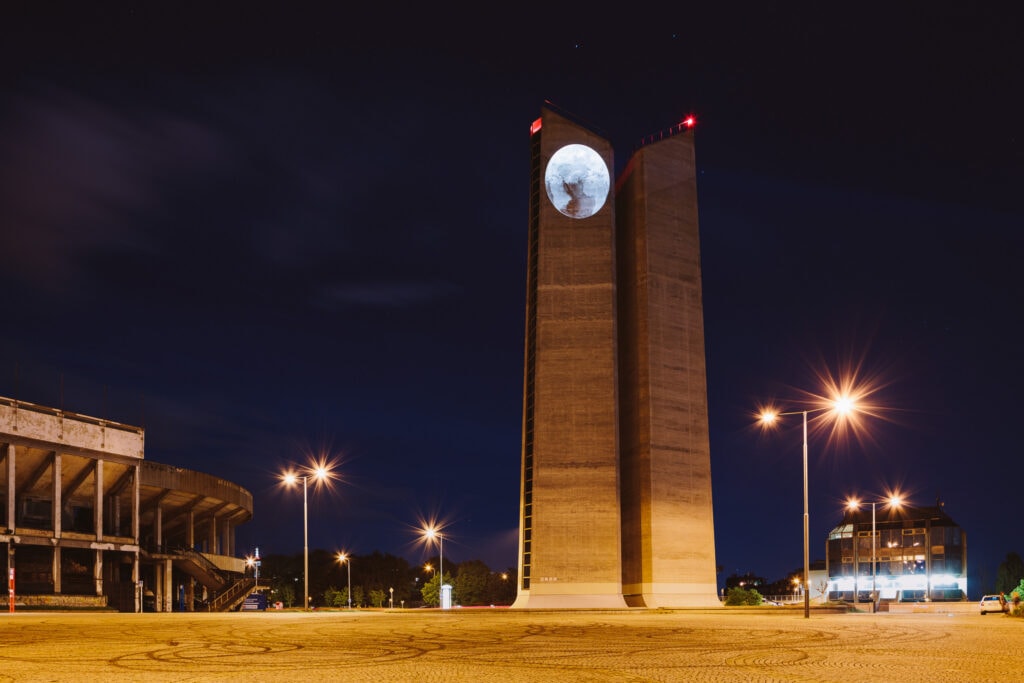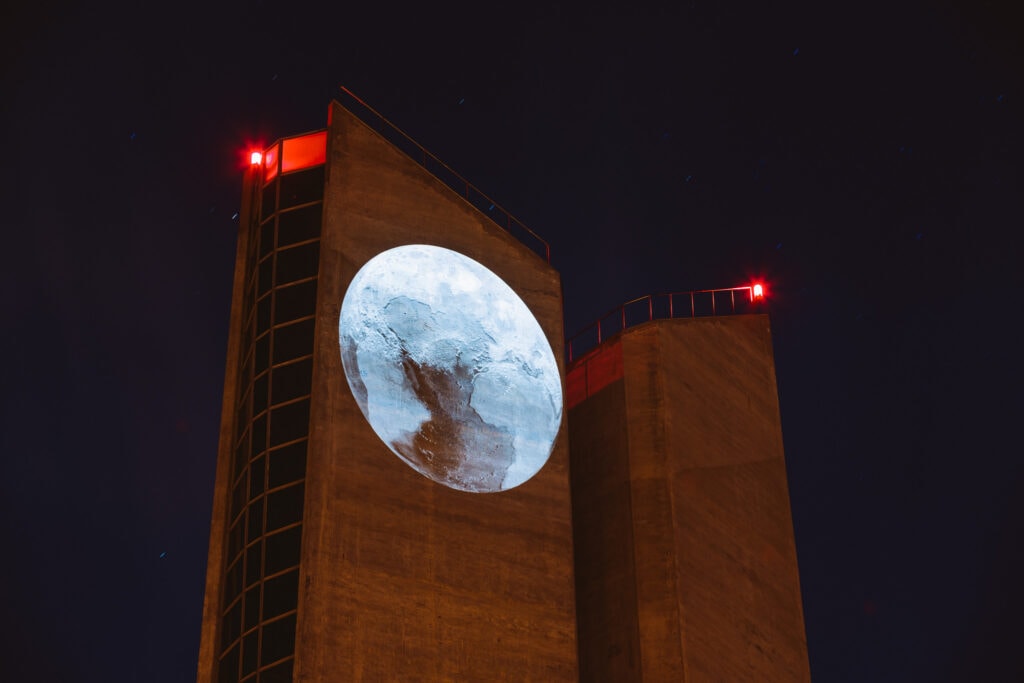 About installation
Earth or Moon? That's the question. At first glance, it may seem that you are watching the projection of the Moon. On closer inspection, however, you will notice small unexpected and irregular details, which are formed by subtle shadows and reliefs. You will see the contours of the continents, seas and oceans that are characteristic of the planet Earth. The monochromatic contrast then eloquently reveals the absence of atmosphere and the gradual disappearance of the oceans. Only you determine what exactly you see and how you behave. Joanie Lemercier invites you to think about the possible future of planet Earth. With its work with light and space, it subdues you, forces you to stop and ask unpleasant questions.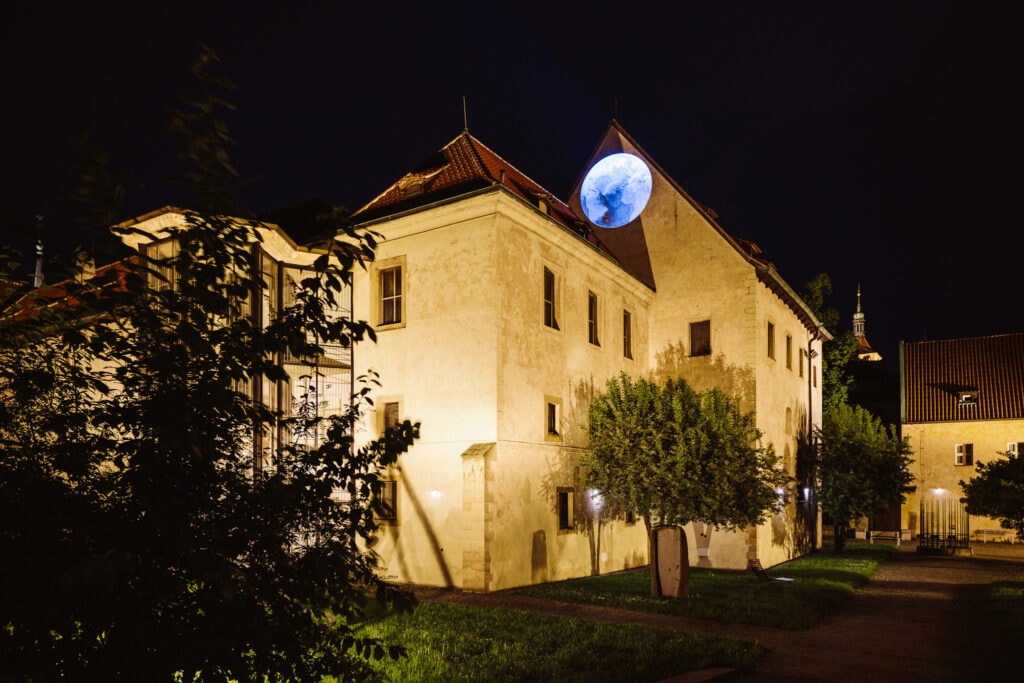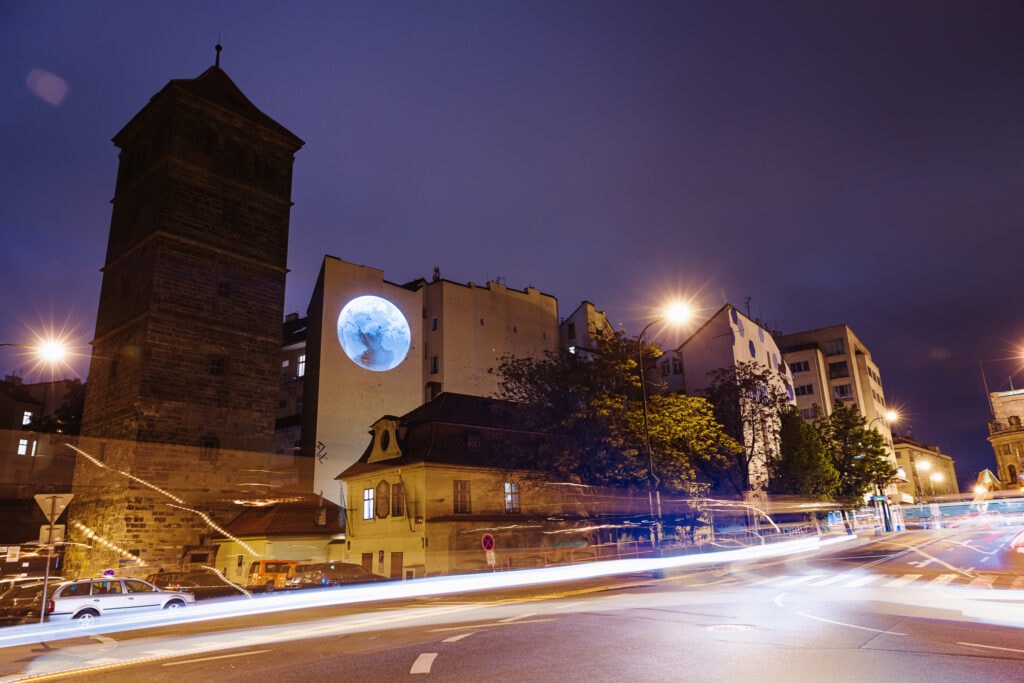 About artist
Joanie Lemercier is a French environmental activist and visual artist who focuses on light projections in real space. He is interested in geometric structures, patterns and minimalist forms. Together with Yannick Jacquet, Romain Tardi and Olivier Ratsi, he founded the audiovisual collective AntiVJ, the installation of which you could have seen at the Signal Festival in 2017.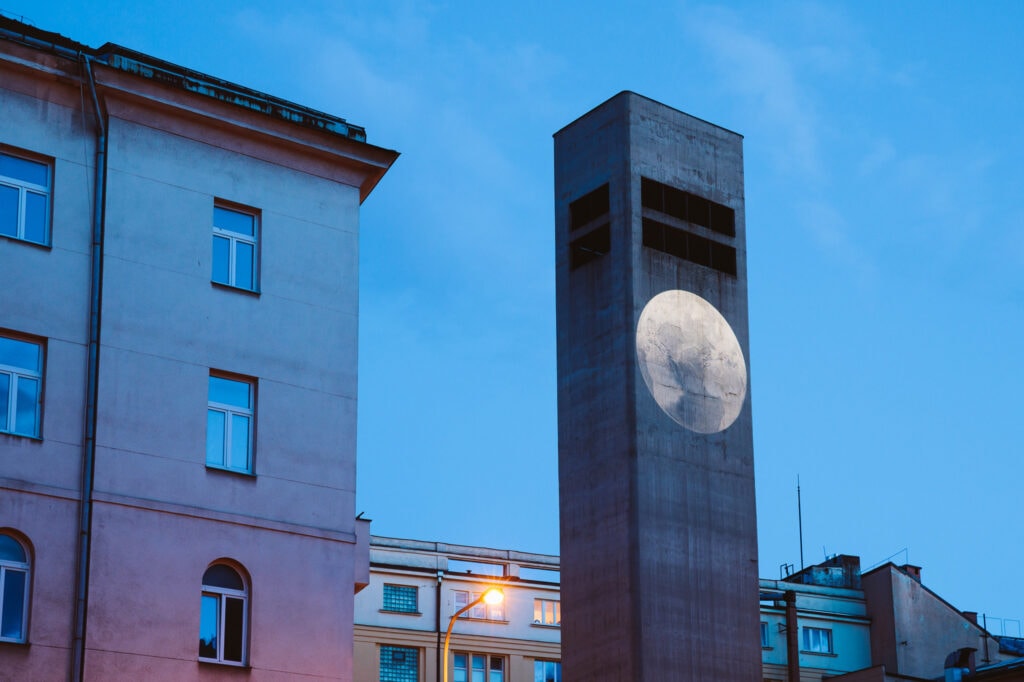 This dazzling work is part of the Plan C theme we have chosen for this year. Plan B did not work out and the Signal Festival 2020 did not take place. Following on from this, Plan C points to the problems that afflict our planet and our society. It responds to a pandemic and brings Signal to our visitors throughout the year. We will reveal the big Plan C to you this October.