The Physical Possibility of Death in the Mind of Someone Living. Maxim Velčovský's installation presenting burnt-out car wrecks imported from Ukraine, which premiered at Signal Festival 2022, was a success at the Finnish light festival Lux Helsinki last week. We decided to donate the proceeds from this international collaboration to the place where the work originated – to the Ukrainian Kherson.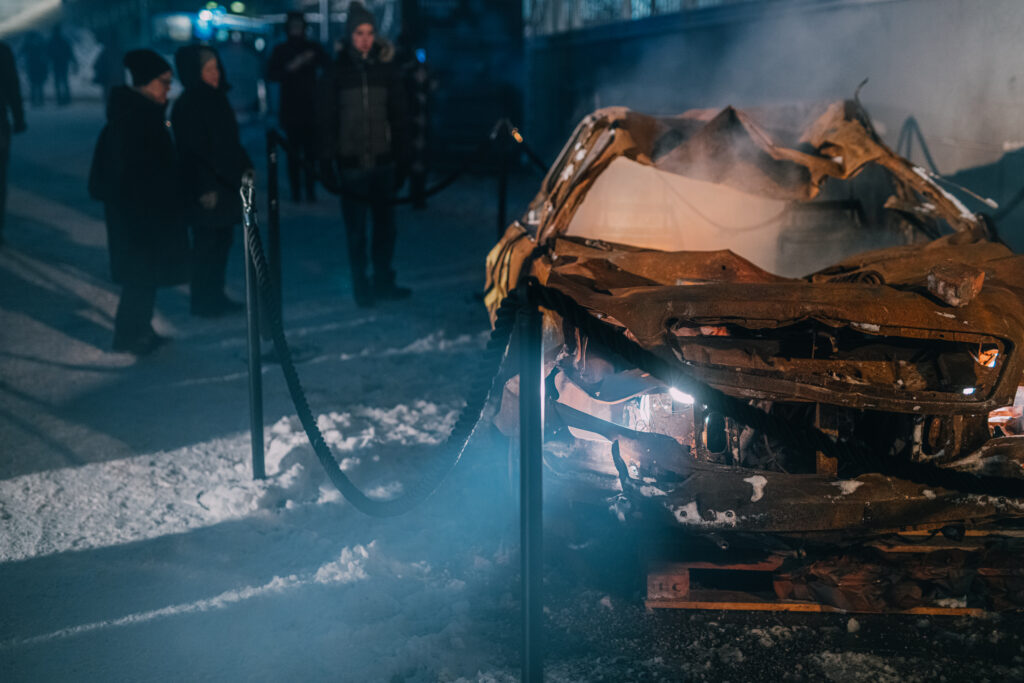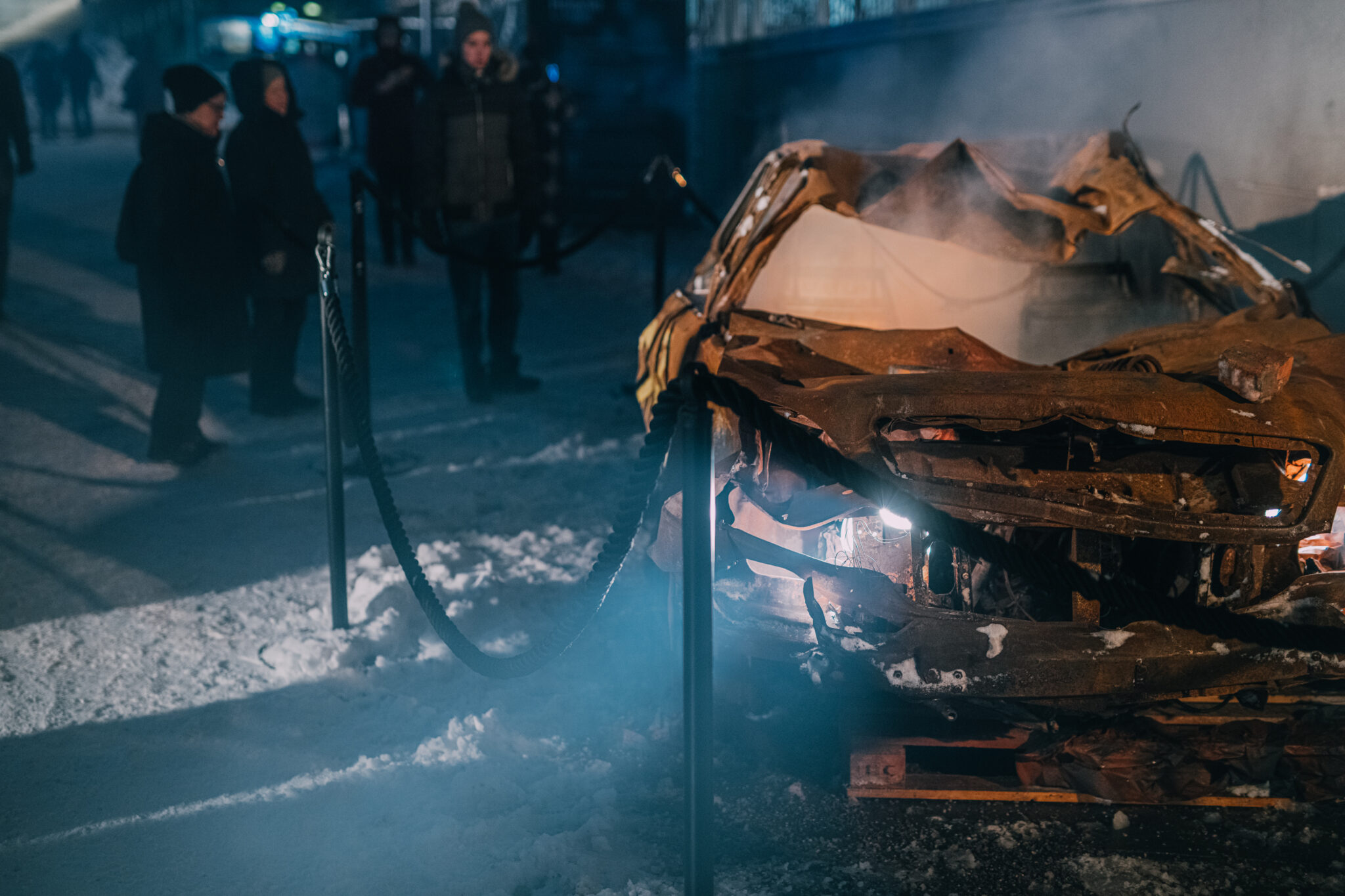 With the 250.000,- we received, together with the non-profit organization Koridor UA, we purchased the necessary canned food, gas cartridges and electric generators, which are indispensable in the current situation in Ukraine – thanks to them, the inhabitants of the affected areas can regain access to light, heat and internet. All material aid will go to the most needy places under the supervision of Matthew Blaha from the organization Koridor UA.
If you want to help and don't know how, get in touch with Koridor UA and become a volunteer or donate to a special truck that will serve as a distribution and charging station.