Signal Festival 2021 is over and we thank you so much for coming. We hope you enjoyed yourselves this year after a year's hiatus, we really did! But you don't have to say goodbye to Signal completely, together with creative studio BRAINZ and bicepsdigital we have developed augmented reality installations for you. You can try out our first permanent project called Signal AR. Download our app, go to Karlín and look for Signal signs that you scan through the app. You'll enter augmented reality, where installations by Jan Kaláb, Jan Hladil and Michal Šupák, AOKU and other creatives await you.
Before you move into augmented reality, join us for a look back at the past year. Which installations did we like the most and which ones did you like?
Multidisciplinary designer Kateřina Blahutová brought a piece of a devastated forest into the sleek and perfectly maintained Stromovka Park. With her work The Living Forest, she drew attention to the pressing problem of the Czech landscape, whose health has been undermined by the interplay of the unfortunate management of recent centuries and the effects of the global climate situation. Plan C, which was the main theme of this year's festival, called for solidarity and personal responsibility towards the environment. Kateřina Blahutová's installation was based on the premise that by working together we can save the landscape. The living forest, which was first a dead forest, was brought to life by you, the visitors, by tossing a coin. The money raised, totalling almost CZK 64,000, went to the organisation Sázíme stromy (Planting Trees). Thanks to your contribution, more trees will be planted!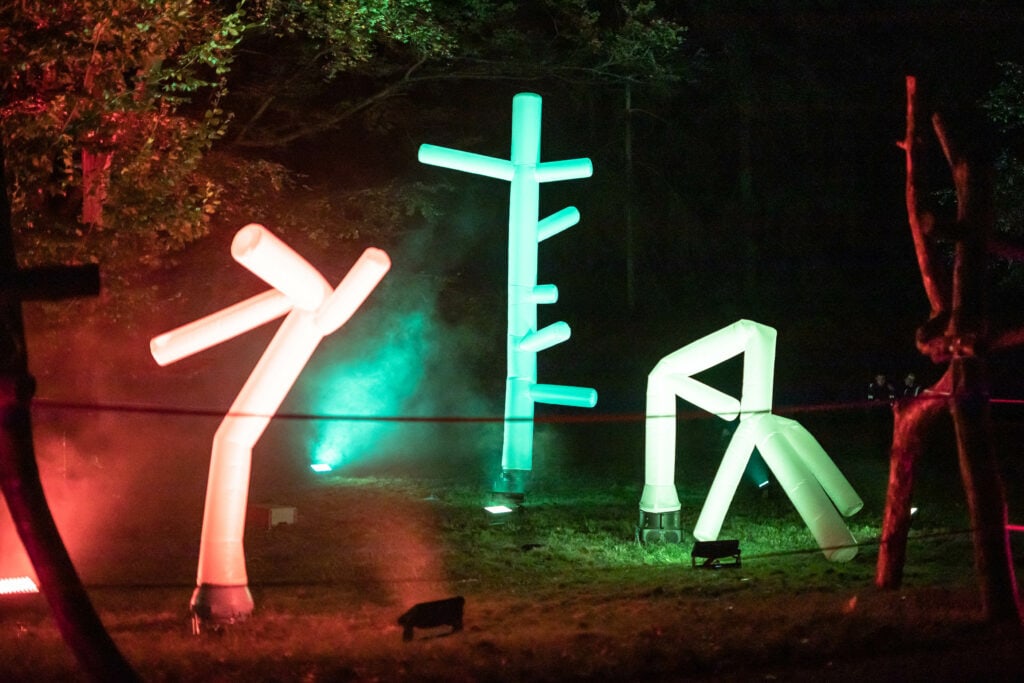 The immersive installation Superar artistically responded to the coronavirus crisis and its impact on humanity and planet Earth. This largest 3D projection in the festival's history took 2 years to create, and was created by artists from Onionlab, a Spanish studio that is one of the top pioneers of videomapping. Their projection for Signal 2021 was proof of that. We were all forced to stay at home during the pandemic, which had its positive effects on the world around us. There is less water contamination, air quality is better, animals have started to return to places they left long ago because of humans. We stopped for a while. But is this a permanent condition or just an exception that confirms humanity's obsession with performance and production that is destroying planet Earth?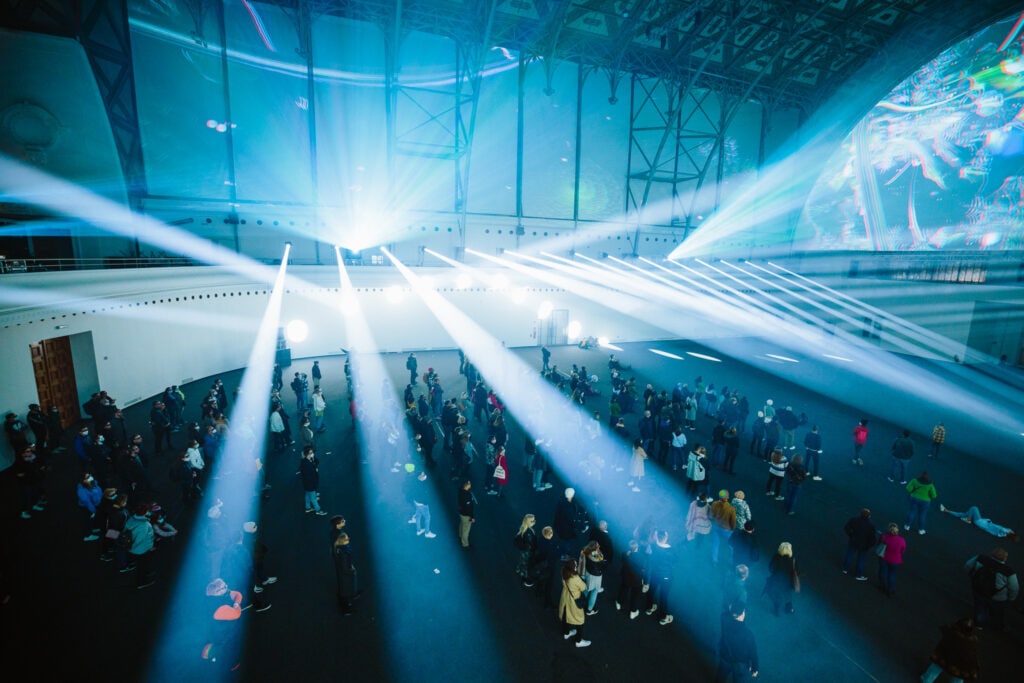 Radical Compromise is a collaboration between Daniel Červenka, Signal Production and Planetarium. It highlighted the topic of European energy in the context of the global environmental crisis. Mineral wealth has brought us an era of prosperity, but also a negative impact on the environment and the Anthropocene. How to deal with this? Quick and ill-considered action may bring more misfortune than good. A comprehensive consideration of socio-economic and environmental dependencies is necessary. Yet it is vital to act immediately and find a radical compromise.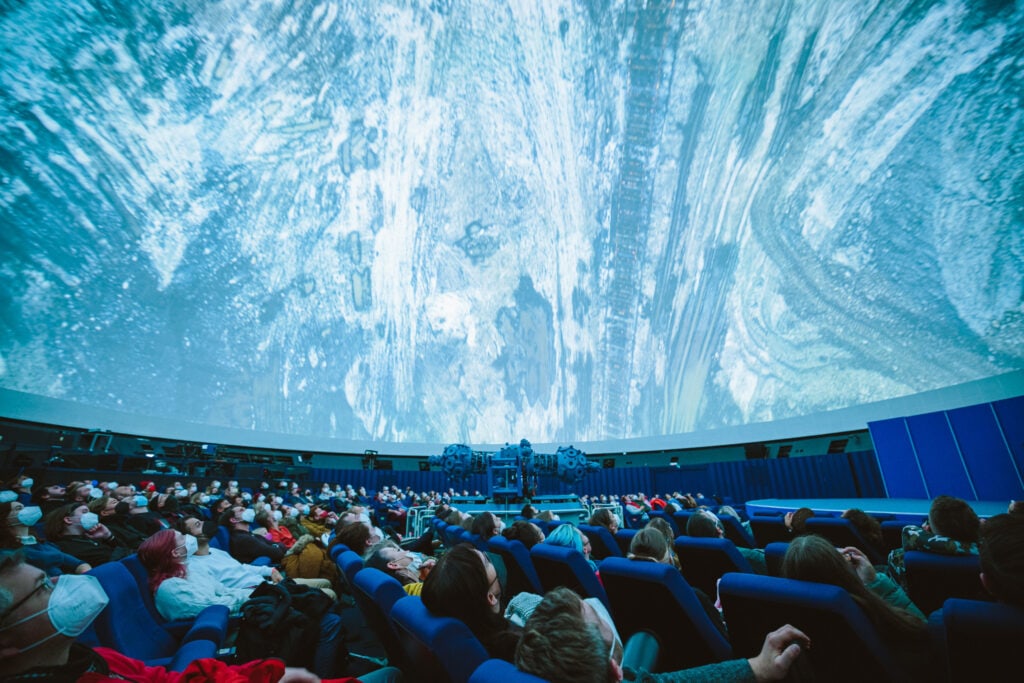 In his installation Archaic Topicalities, acclaimed visual artist Jiří Černický lent voice to the mute animals from the deep sea, who spoke to our souls and acted as apostles appealing for a change in our behaviour on the earth's surface. For example, the shrimp lent its voice and face to Greta Thunberg, the squid turned into Emma Watson and her famous speech at UN Women. The main theme was justice related to feminism and environmentalism. The co-creator of the installation was Ondřej Rakušan.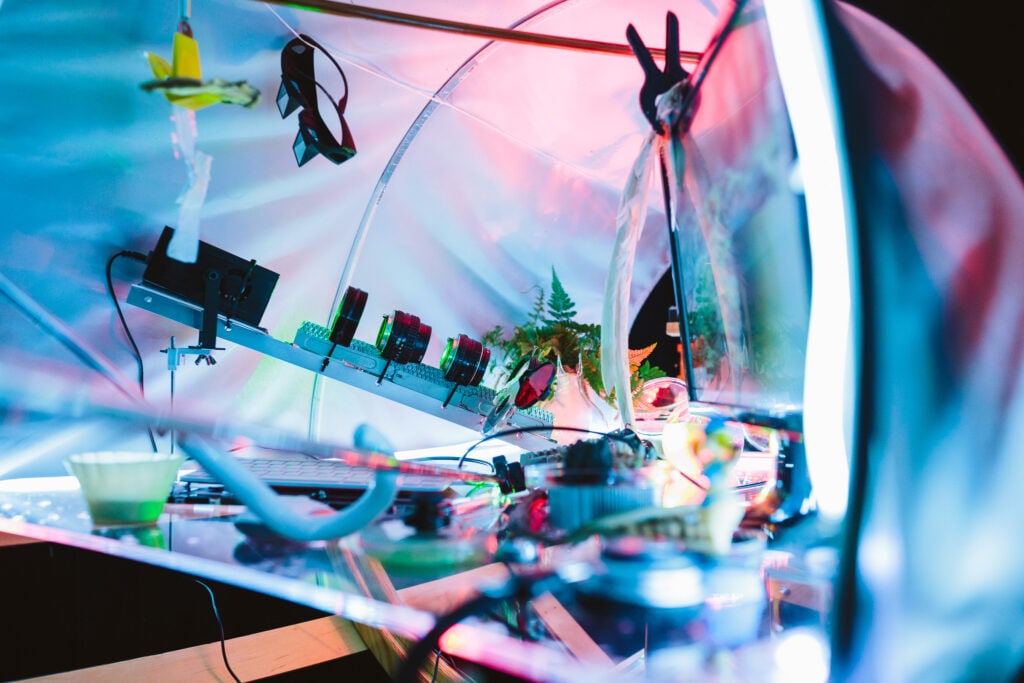 Chaos, Crisis, Change, Redress. Restart. In our biggest videomapping this year, The Wind by the German duo Weltraumgrafik, consisting of a visual designer and a music producer, the main role belonged to the wind. An element that symbolizes change but also uncertainty, which is a creative principle and not to be feared. The hypnotic projection showed us the recent past but also the near future. Utopia, dystopia. Old ending, new beginning.