The festival starts in less than two months and we bring you the first information on what and where you can look forward to. This year, the festival is a bit bigger again, full of interesting artists and locations, which we are gradually revealing on our social networks. We encourage you to follow them so you don't miss anything, like the special festival merch hunt that will give you access to the different locations where this year's installations will be.
Like every year, you can also look forward to the popular video mapping, and because you like it so much, we have prepared two of them for you. They will take you into the world of nature, the environment, and modern technology. We'll be lighting up the Prague Municipal Library building on Mariánské náměstí thanks to Hungarian artist András László Nagy, who is exploring the endless potential of artificial intelligence to create captivating animations based on the visual qualities of symbols, text, and ASCII characters.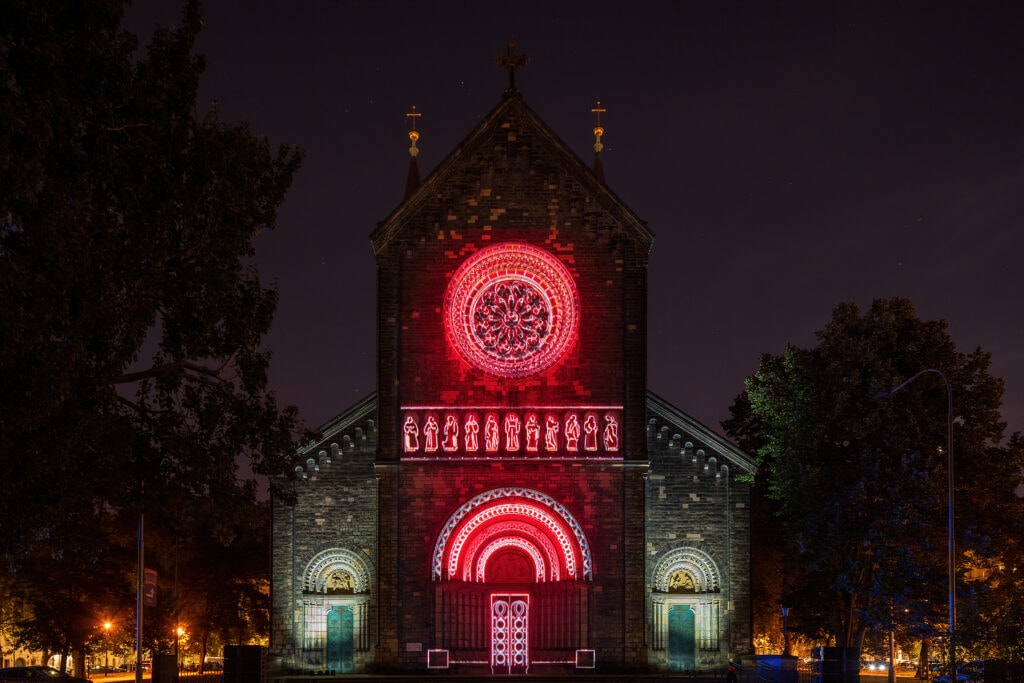 The iconic Church of St. Cyril and Methodius on Karlín Square will be brought to life by the Japanese studio Flightgraf with a projection created especially for the festival. Nature, the environment, the human connection with invisible yet vital natural processes. These are all the themes that underlie the projection at Karlínské náměstí. The facade of the Church of Sts. Cyril and Methodius is transformed into a resonating ecosystem of connections, in which natural and ritual processes so necessary for the balance of our lives and the whole of human culture are intertwined.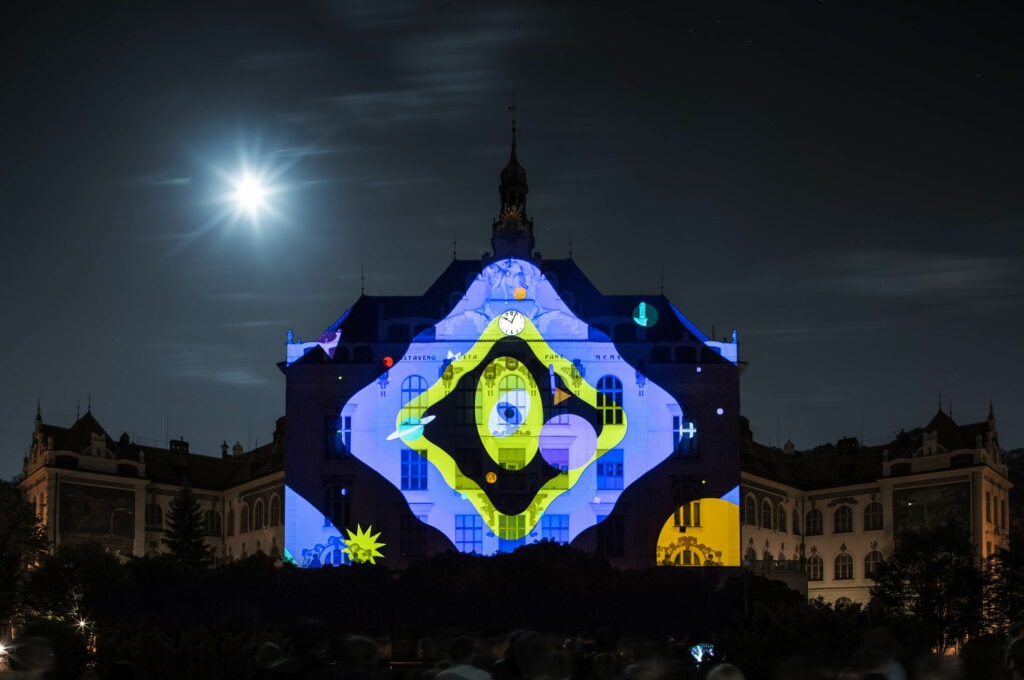 Don't miss this year's Signal Festival and buy a ticket to the gallery zone. Choose between Signal Plus and Signal VIP tickets and enjoy Signal Festival to the last point on the festival map. The festival will take place from 12 to 15 October in the streets of Prague.
For the latest information, follow us on Facebook, Instagram, join our FB event or subscribe to our newsletter. With us, you will not miss anything important!