The ninth edition of Signal Festival is over, but Signal AR continues! What is it all about? We have prepared 5 audiovisual installations hidden in augmented reality in Prague's Karlín district, which you can see until the next Signal Festival. Set out to discover Karlín in the new perspective, the walk will take you about 1 hour.
What do you need? Just download the Signal Festival app on your phone. Then log in via email, check if your phone supports AR core – the app will show you the AR section if it does. Then head to Karlín, where you can scan the Signal marker and start exploring the unique art hidden in augmented reality.
We have been working on Signal AR since the beginning of the global pandemic. We spent 9 months working on it with Brainz, bicepsdigital and artists. We are excited to bring new art and new formats to the city. The public space is finally ours all year round.
What kind of works can you find in our app? Check out the visuals and experience Signal AR for yourself.
BRAINZ IMMERSIVE → Horizon Forbidden West
We recommend starting your AR walk at Negrelli Viaduct, where you'll enter the desolate and mysterious world of one of the most anticipated games of the upcoming year, Horizon Forbidden West.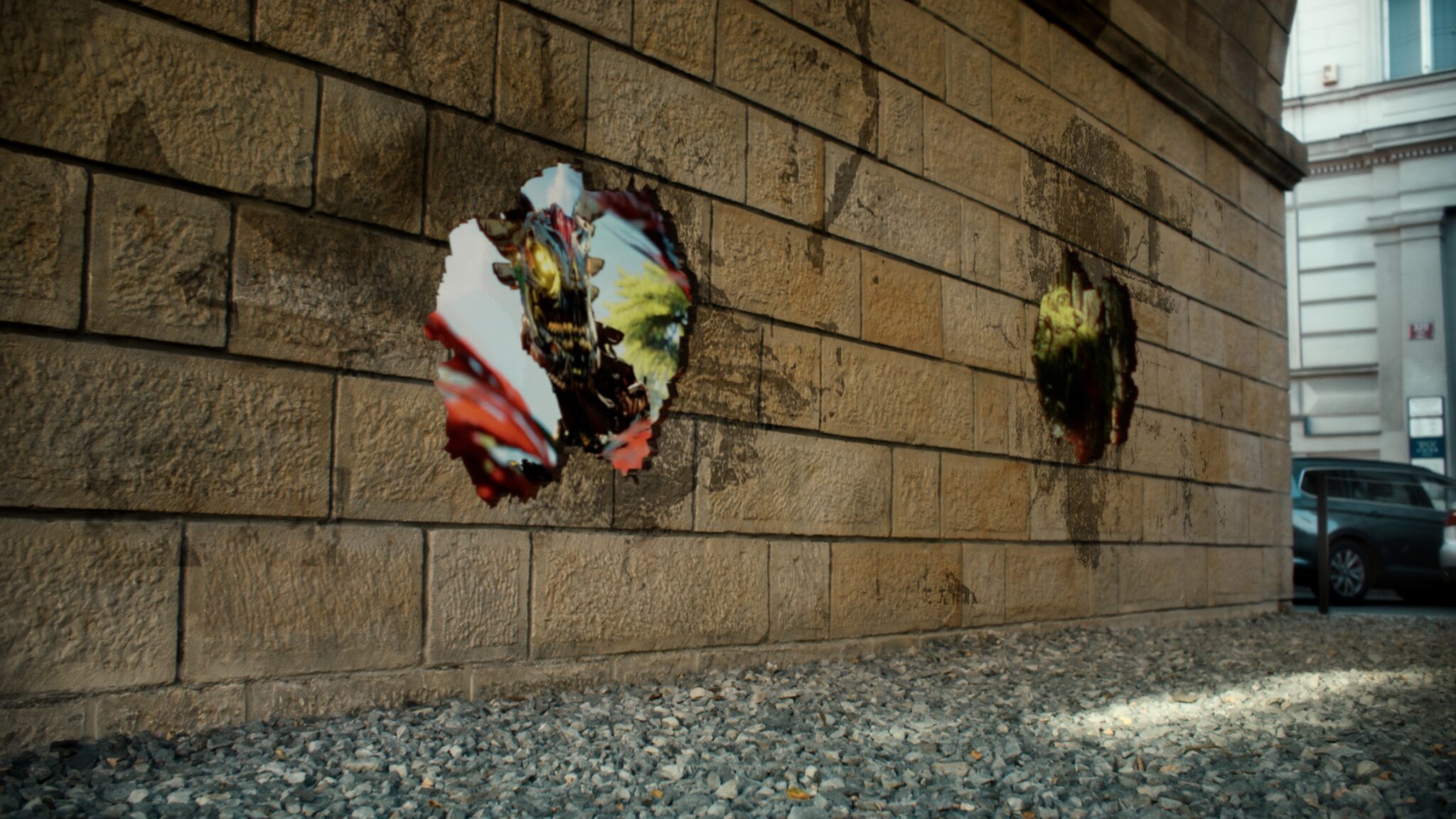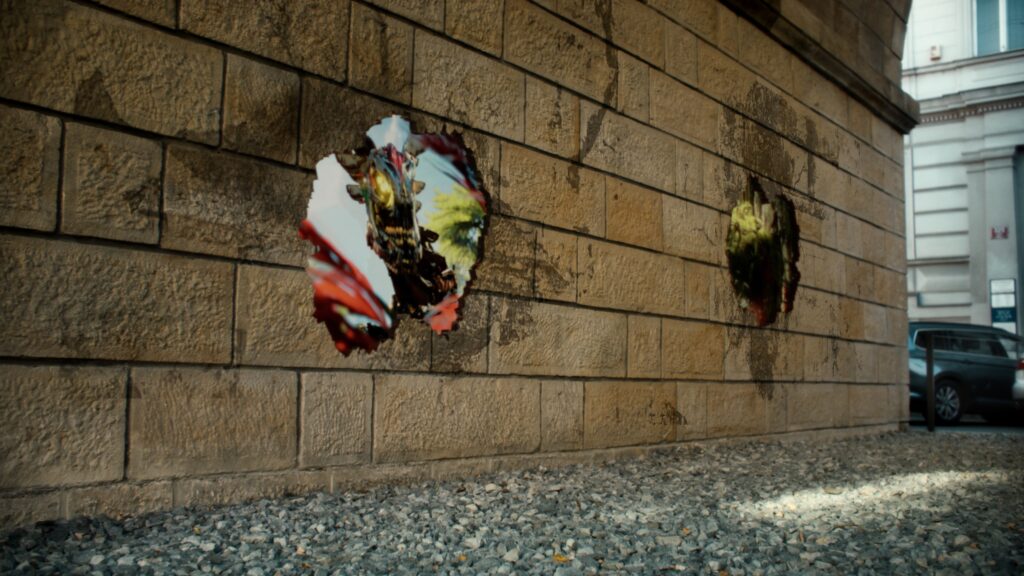 Jan Hladil & Michal Šupák → FIGURA VARIUS
Music lovers should definitely not miss the Kooperativa Headquarters, which houses audiovisual works by visual artist Jan Hladil and composer Michal Šupák. A great spectacle awaits you in the form of an audio reactive spatial abstract and geometric composition, which dramaturgically follows the dynamics of the musical background.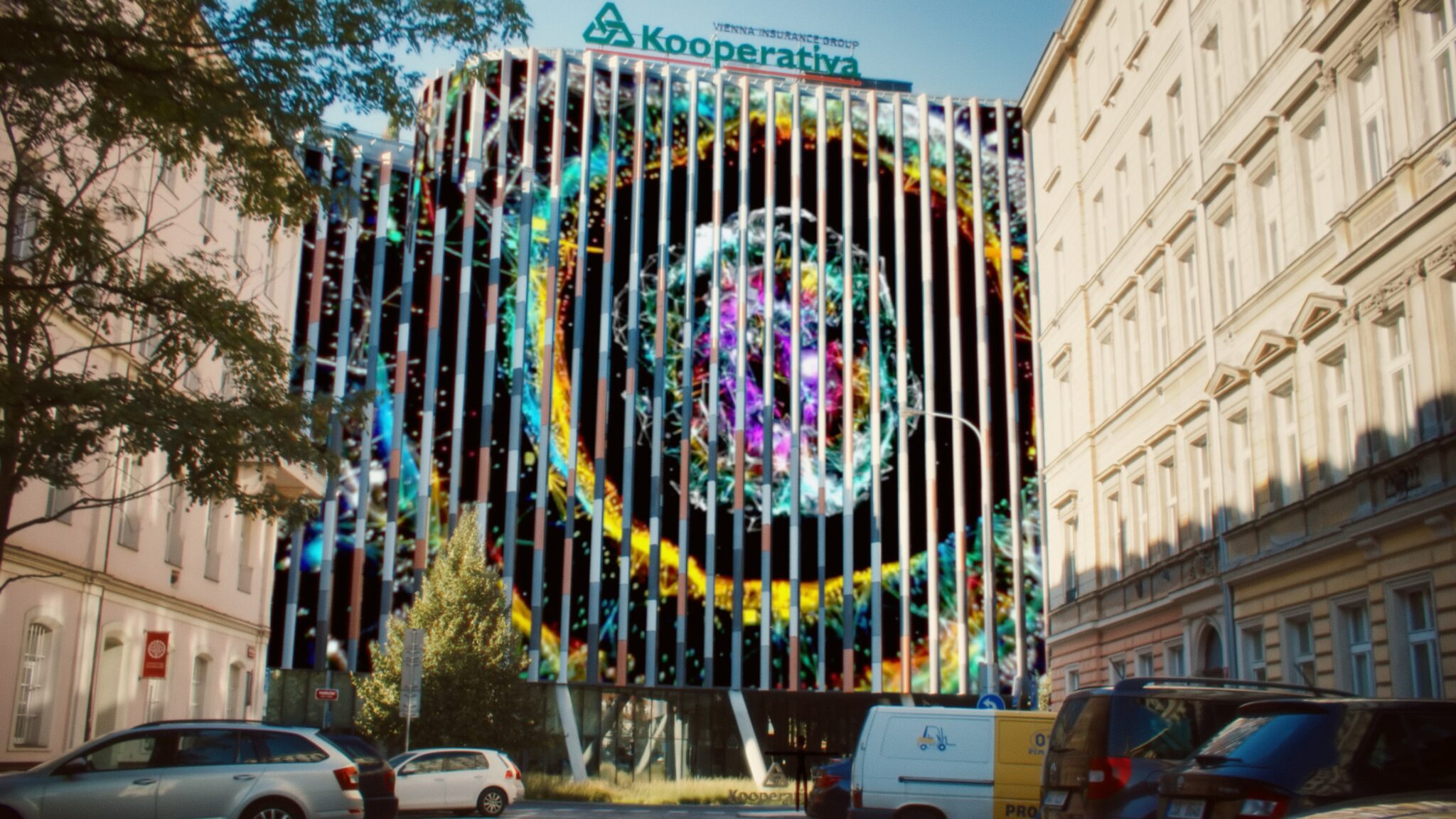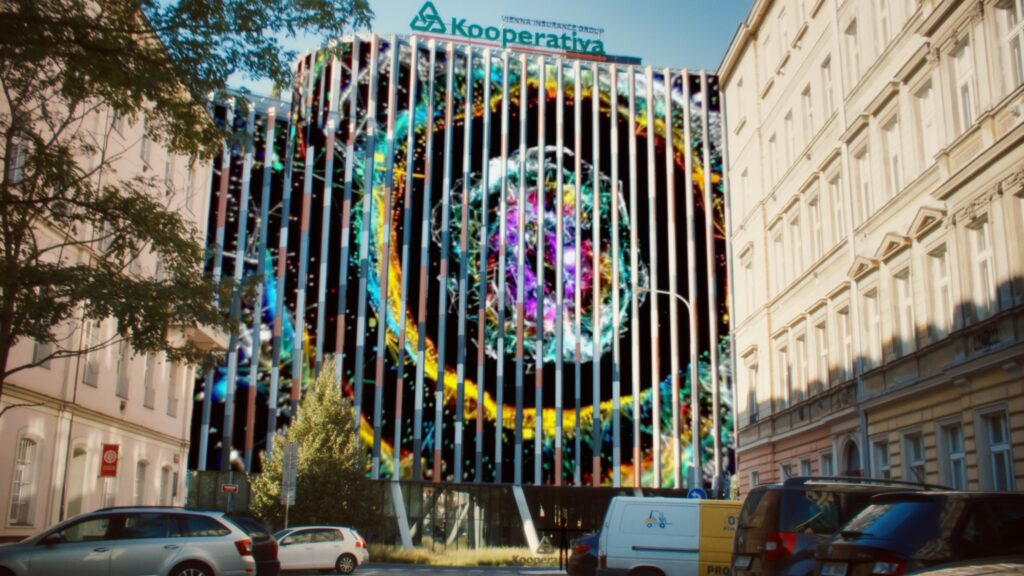 At the next stop, through Signal AR, you will meet a flock of strange creatures who have left the digital ocean of their own dimension and entered our world through the portal at Karlín Square.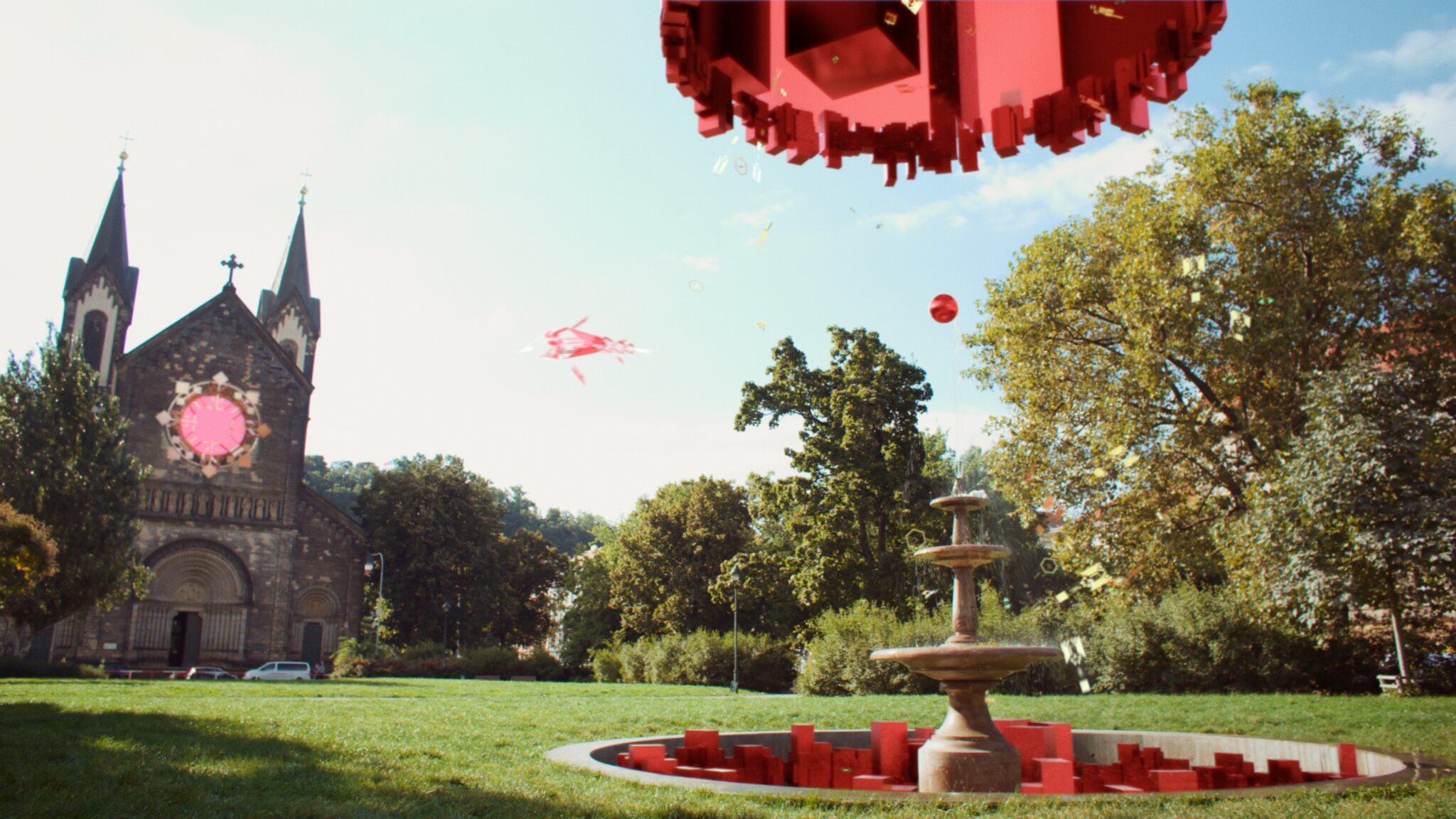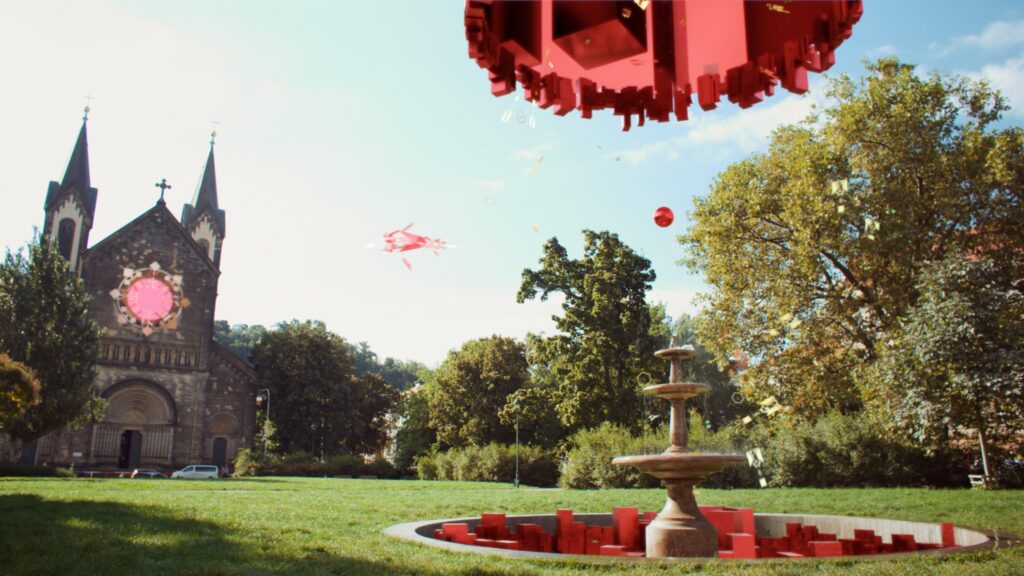 In the premises of River City Karlín you will encounter a colony of diverse creatures – you can give rise to their offspring of the next generation, crossbreed them with the creations of others and observe the genetic swarming as in a crazy petri dish.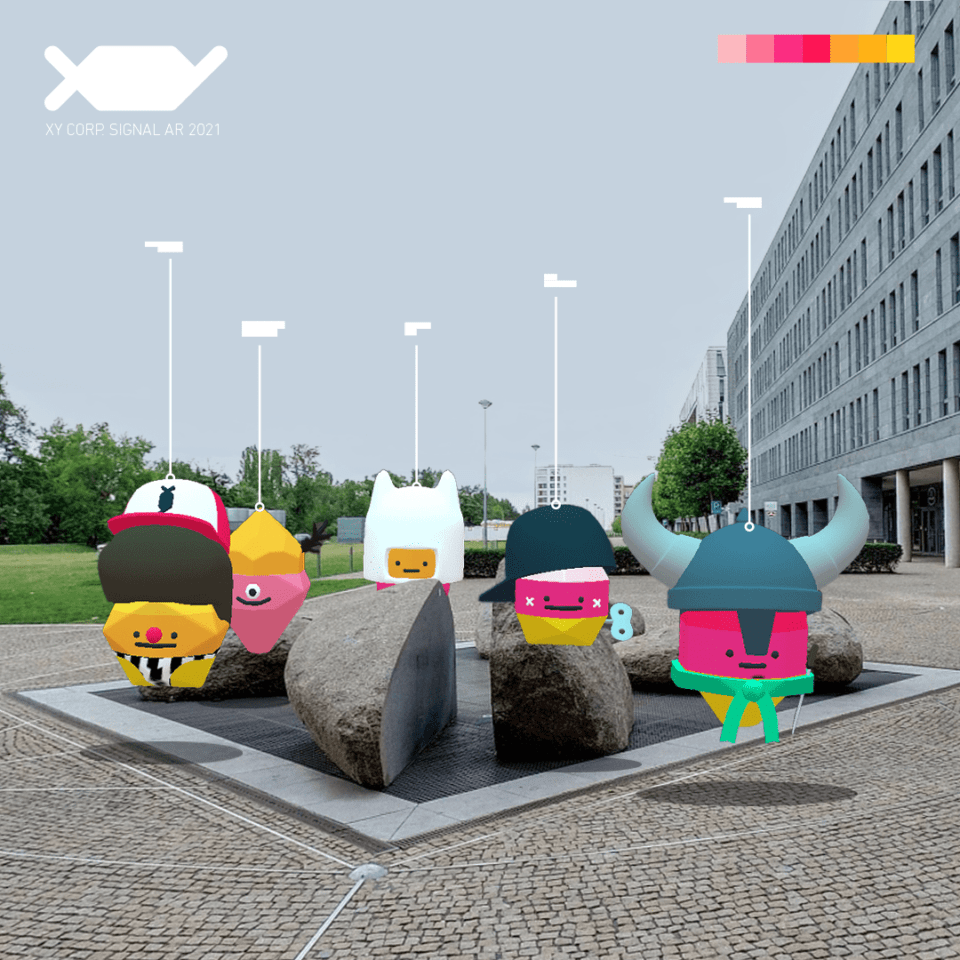 What does the return of this important Czech artist to the public space look like? His work exploring the possibilities of street art in a new medium can be found on Lyčkovo Square.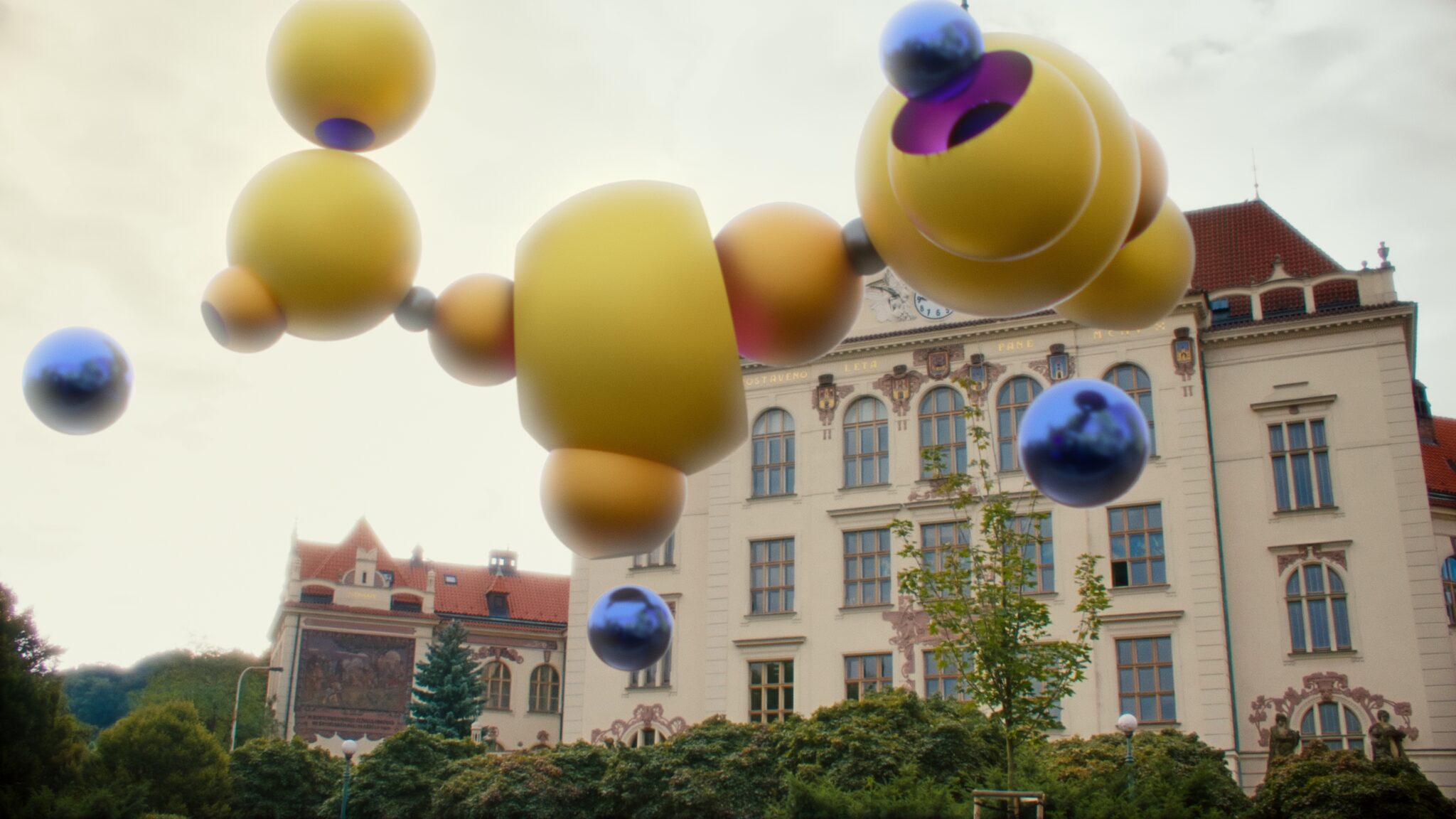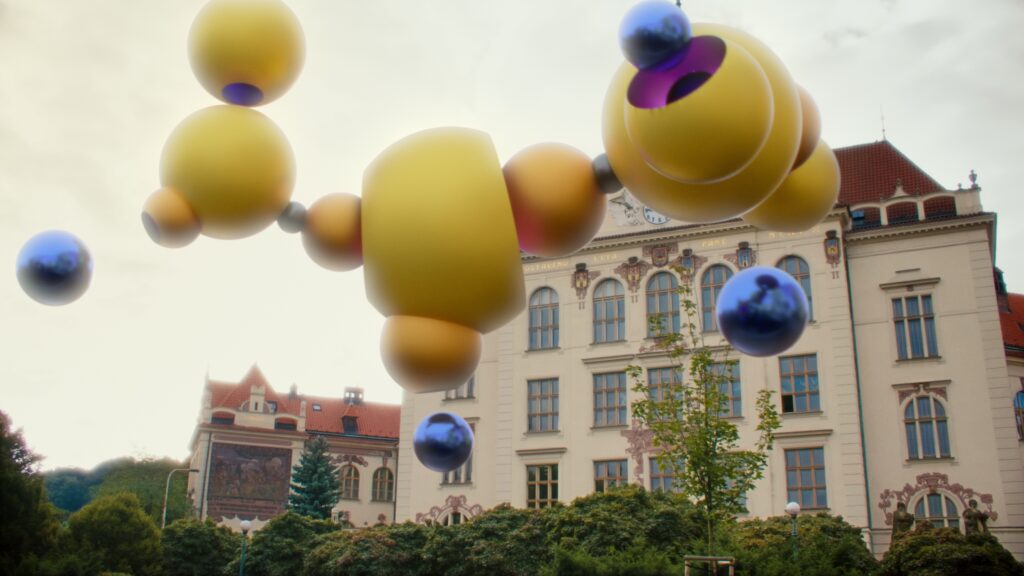 At Corso Court you will continue your experiment in a new colony of diverse creatures with a unique character. Celebrate with us the diversity and uniqueness of all living forms by combining these creatures and giving them new life.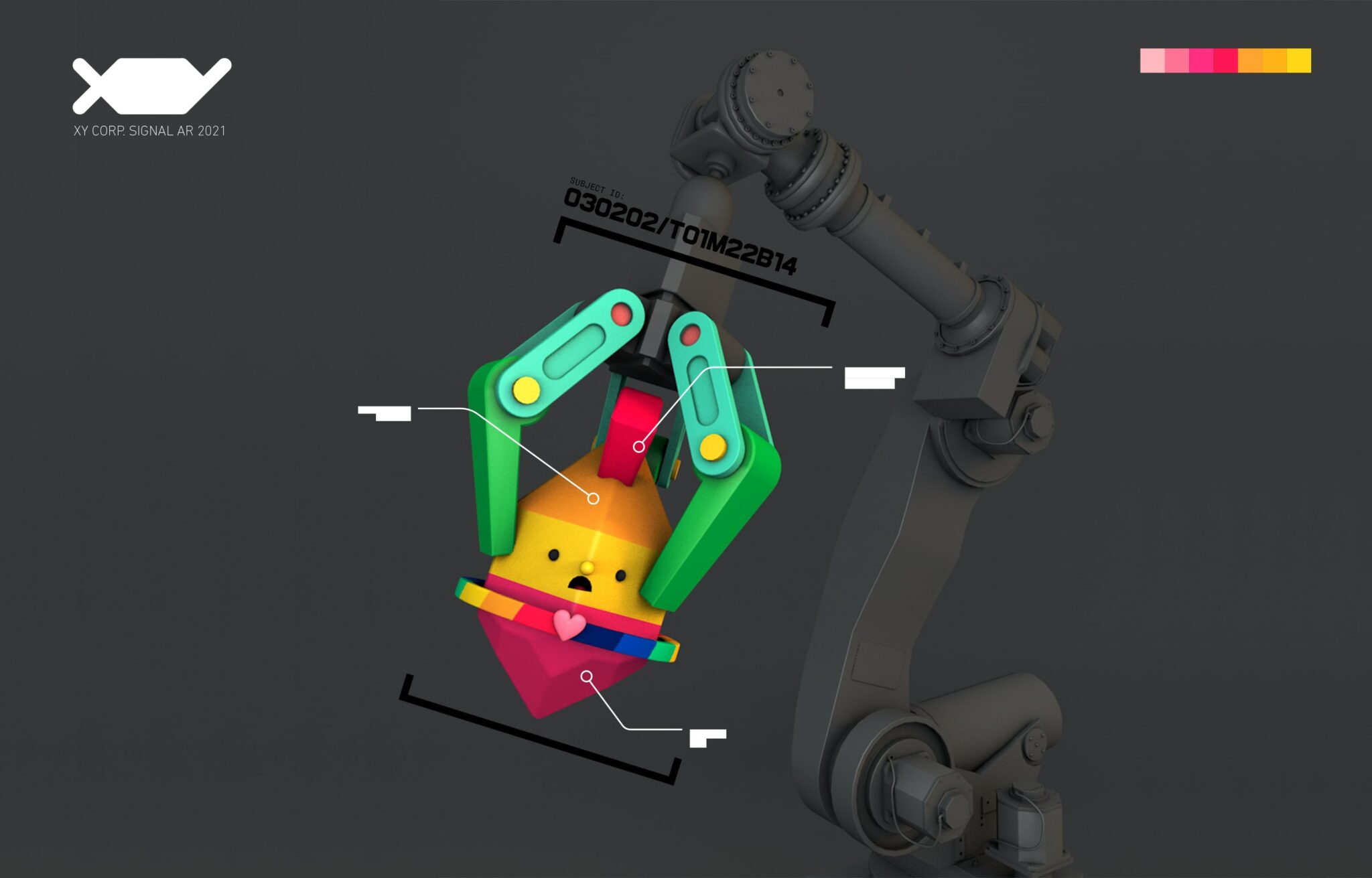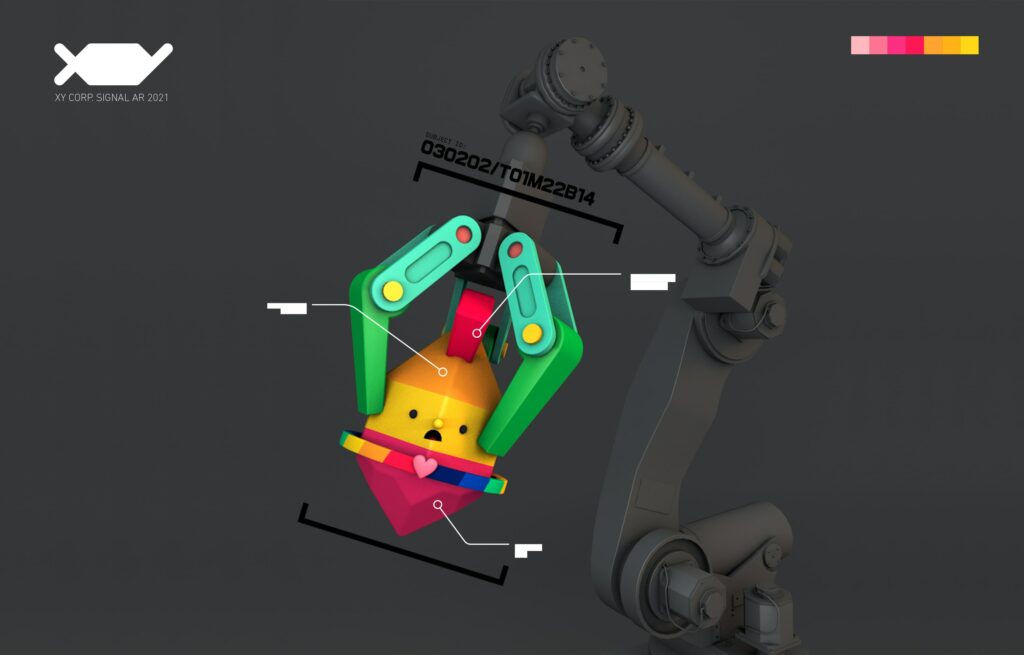 Final tip: Michal Škapa → Torchbearer
We also recommend a stop at the Prague Market in Holešovice, where you will find a permanent work by Michal Škapa. The neon, which we prepared with him for the 125th anniversary of the Prague Market, still shines on and you should definitely not miss it.